Webinar Date
- Thursday 4th June 2020 at 14:00pm UK time
Click here to register
Yes, you read that right! We are back for a fourth year, with one of our most popular topics, as we help you to run the most efficient contact centre operation possible.
So, if you are struggling to accurately forecast contact volumes, create shift patterns that fully engage your teams or effectively monitor real-time performance – this is the webinar for you!
Also, even if your not struggling, there just might be a little tip that you can pick-up from our two leading industry experts that will help you to run an even smoother operation.
And as it will be an interactive webinar, you will also have the opportunity to share tips and ask questions of the audience and other attendees. We run an interactive chat room in parallel with the webinar.
Panellists

John Casey
CCplanning

Mike Murphy
Genesys

Jonty Pearce
Call Centre Helper
Topics to be discussed
The fundamentals of resource planning that you mustn't forget
The latest techniques in forecasting
Boosting engagement through designing shift patterns
Adding flexibility to schedules
Where can WFM tools help?
Top tips from the audience
---
Speaker Biographies
John Casey | CCplanning
Experienced Contact Centre Resource Planner, who now works assisting many other companies with their contact centre issues. A 20 year career in planning with various roles - from managing a pan-European team with responsibility for 13 European sites to development in partnership with Ulster University of a BSc (Hons) programme in Customer Contact management.
Working on projects to ensure specialists can share Best Practice and learn from each other to drive the planning element of contact centre forward.
Specialties: Planning model development, staff development, tutoring, development and delivery of training materials.
Connect with John on Social Media:
Linkedin
Mike Murphy | Genesys
Experienced, trusted sales professional with a deliberate focus on customer experience. Passionate about delivering on the improvement promise for my customer. For me, success breeds success that paved my way to a 30+ year sales career across just three employers.
I'd be delighted to engage, if like me you want to bring success to life within your customer experience operations.
Connect with Mike on Social Media:
Linkedin
|
Twitter
---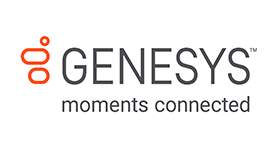 This webinar is brought to you by Call Centre Helper and is sponsored by Genesys.
You won't want to miss this exciting webinar.


Click here to register
This webinar is held at 14:00pm UK time, 15:00pm in Paris, 15:00pm in South Africa and 9:00am in New York. A replay facility will also be available.
If you are attending one of our webinars for the first time, we suggest you arrive 10 minutes early to allow for the software to download successfully.
---