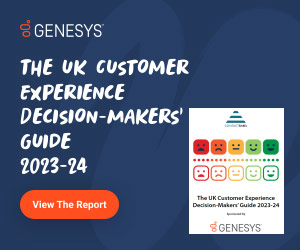 Paul Cooper argues that we can all learn a lot from a trip down at the local market, especially when it comes to customer service.
The other day I was down in Bristol to make a presentation to the senior management team of a major organisation. Bristol is a nice city and so I thought I'd have a look around the place.
In the centre I stumbled upon St Nicholas Market, a semi-permanent affair with loads of stalls selling everything from jewellery to CDs, fossils, food, and electrical goods – pretty typical but quite large, some under cover and some outside.
A nice line in banter
What was impressive, however, was how everyone on all the stalls I visited, browsed, and occasionally bought from, just exuded the most incredible customer service excellence skills – naturally.  I like fossils so spent quite a time on this stall. "Oh, I love your tie!" called out the lady serving, and came across to chat. Just a passing comment that made me stay, discuss anoraky things, and eventually buy.
Great product knowledge
At the CD stall the guy said, "Feel free to browse but if you're looking for anything just ask – I know all my stock!" I asked for something really obscure – John Otway and Wild Willy Barratt – I walked away with one of their albums I'd never seen.
Good at mental maths
I watched some of the guys on the fruit and veg stall adding up the price of fruit and veg in their heads. All without the need to reach for the calculator. It was only the younger ones who had to do it on the till.
Perhaps there's hope for us old-timers, after all.
Going the extra mile
And then I came to the watch man. My "good" watch is in for a service and I'm lost without one, so I thought I'd just buy a cheap one. This guy had hundreds, all at £5 – the figure is very relevant. Twenty minutes later, after he had insisted that I try on at least ten different ones for strap size and looks, I broke a strap putting one on. He laughed and we moved on. Eventually, with empty boxes everywhere, I found a super watch, metal expandable strap, battery operated. "Now are you really happy with it – that's all I'm concerned about," he said, totally genuinely. "Oh yes," I said, "but what about the one I broke?" "Not your problem, sir – I'll fix it," was the reply. Now this watch looked a cut above the others, but would you believe it – still £5, for which he showed more appreciation than I got when I bought my wife a Dunhill last year!
Going for the up-sell
I was more than impressed. On the jewellery stall I tried on seven different silver bracelets for my wife (before you ask, we just have the same wrist size) at the stallholder's insistence, before choosing one for £15 [Jonty: – cheapskate!]. I was so impressed I bought her a pair of earrings too.
I was so impressed I had to use the experience for my next article. I just felt I had to tell you this.
Surely THIS is the power of great customer service excellence and professionalism. Enthusiasm, job satisfaction, a love of giving great service, and they were clearly all having fun. Got to be true for shops, call centres, local authorities, and the rest.
To go the extra mile you often just have to go a few inches
As my good friend Professor Bob Johnson of Warwick Business School often says – "To go the extra mile you often just have to go a few inches".
How true.
Paul A Cooper is a Director of Customer Plus 
---
Have you experienced exceptional customer service? Do you think we could all learn from market traders? Please feel free to share your comments below.