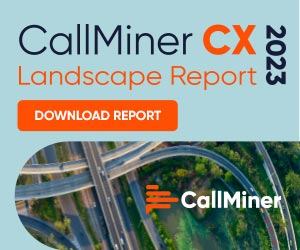 As a field of study, conversation analysis has allowed researchers to explore the intricate framework that defines human interactions. Delving into the details of conversation has revealed deceptively simple building blocks from which all interactions are made.
By dissecting expressions in such a way, researchers laid the groundwork for computer-aided conversation analytics to sort phrases by sentiment, identify trends and more.
Conversation analytics now represents near-limitless potential for corporations looking to understand their customers on a deeper level. However, getting the most out of this powerful technology involves understanding what it is, what it can do and why it might matter for your business.
Definition of Conversation Analytics
Conversation analytics can be succinctly described as the computerized study of voice and text-based interactions, such as in phone calls and recordings, live chat, emails, SMS, and other communications.
The processes employed in conversation analytics stem from natural language processing (NLP), which is a multidisciplinary field combining linguistics, computer science and artificial intelligence.
NLP aims to help computers understand human interactions, whether in written text or spoken aloud. Conversation analytics leverage advances in NLP to pull mission-critical insights from conversations for enterprise use.
Unlike speech analytics, which deal more generally with spoken interactions, conversation analytics focus on understanding interactions in context – between participants – across channels. This yields several important benefits for companies and contact centers, in particular.
Benefits of Conversation Analytics
Improving the customer experience lies at the heart of every competent business plan.
Forward-thinking organizations around the world fine-tune their development goals to their customers' needs. However, they must truly understand their customers in order for this approach to work.
Conversation analytics open the door for customers' needs and general sentiment to shine through and be acted upon by the employees in direct contact with them and higher-ups in the organization as well.
With 67 percent of customers reporting a willingness to pay more for better service, the use of accurate conversation analytics might not be optional.
Here are a few benefits they offer:
Identifying Emotions
Expressing real empathy for customer concerns and adapting to their emotional states can completely change the result agents get in dealing with them.
Conversation analytics can highlight salient emotions as a conversation is underway and in retrospect, allowing agents to better understand how customers may be feeling over time.
Training agents to handle specific scenarios becomes much easier when conversation analytics are used as well. Situations that may have been troubling for live agents to recognize and adapt to can be analyzed in greater detail to identify an appropriate way of handling them.
Predicting Behavior
Many companies have begun focusing their efforts on identifying trends in customer behavior as they develop to better suit their needs in advance. Conversation analytics make this possible on an interaction-by-interaction basis, yielding results that are also applicable to wider business goals.
Conversation analytics help highlight trends by cross-referencing keywords and emotional content with other details. This can help in creating better scripts for agents to follow, optimizing behavioral profile pairing and more.
Live and Retroactive Suggestions
Real-time training and coaching has proven to be more effective for improving agent performance than most other approaches. With highly accurate conversation analysis, companies can continuously monitor agents and make relevant suggestions for improvement with ease.
Conversation analytics can also make it easier to identify security risks. With threats from cyber-criminals more than quadrupling since the start of 2020, the importance of utilizing effective countermeasures across touchpoints has become hard to overstate.
It is possible to mitigate potential lapses in security, even in real-time, by employing conversation analytics. As a conversation progresses, agents can be alerted of potential risks automatically.
With CallMiner, conversations can be separated by active speaker and analyzed in full. Risk levels and more can be determined and displayed as agents handle tough conversations.
Compliance with local and international regulations is a major factor in many industries.
From PCI-DSS and GDPR rules to HIPAA-derived guidelines, the unique combination of practices your company must abide by to remain compliant can confuse employees as they attempt to resolve customer issues. Live suggestions attuned to each conversation can help avoid costly missteps.
How does your business use conversation analytics?
This blog post has been re-published by kind permission of CallMiner – View the
Original Article
For more information about CallMiner - visit the
CallMiner Website