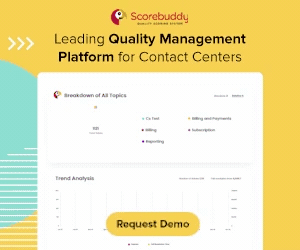 ABC stands for Always Be Closing, which is a famous motivational phrase made popular by the memorable performance of Alec Baldwin as the ruthless salesman Blake in Glengarry Glen Ross.
It describes a sales approach wherein the salesperson should always remain persistent and focused on closing deals. In fact, it is more of a mentality.
To embrace ABC, salespeople must develop a mindset where completing a sale is the ultimate goal at all times.
This sales-first attitude differs from the typical call centre focus on customer satisfaction but, as we'll discuss, it can also be a valuable tool in the call centre.
Thanks to Scorebuddy