This month, we've asked three specialists – Mirror Audio, New Voice Media and SoH (Europe) Ltd – for their advice on on-hold music and messaging.
The voice within
By Paul Bensley, director at Mirror Audio (www.mirroraudio.co.uk)
In the quest for best customer experience, call centre managers know only too well the importance of training their agents to be professional and empathetic on the phone. Advances in quality of response enhance the caller's encounter and influence the customer's perceptions of the company or brand they have called, for better or for worse. The overall result impacts the bottom line so it's understandable that time and money are invested in coaching personnel to sound just right.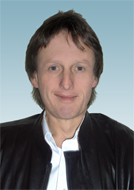 What is often overlooked – and in stark cases neglected – is the voice image in the pre-recorded telephone environment. That is, interactive voice response (IVR) boxes, voice mail, call sequencers, automatic call distributor (ACD) systems, auto attendants and on-hold players. The quality of voice prompts that come pre-loaded with much of this equipment varies greatly. It is not uncommon to find that the choice of voices is limited, updated infrequently, and in the worst case scenarios, recorded by a voice that is inappropriate in pitch, accent or manner, and totally unsuited to the brand represented.
Some call centres have the foresight to re-record and personalise the prompts, but it has been known for this to be done by an agent or installation engineer in the surroundings of a noisy call centre, all for the sake of convenience and cost savings.
This is a false economy. Increasingly customers encounter the pre-recorded environment before any human interaction, and from it they form their earliest and often lasting impressions of the company. Should it not therefore be a priority to get the recordings sounding just right too?

Time for some examples
Take that customer who is making contact for the very first time by phone. There's every chance their call has to be dumped straight in to an IVR automated menu or a call queuing system. Is the voice within clearly recorded, confident and reassuring? Or strident, uninterested and recorded with background noise? If the latter, that first phone call may well turn out to be the customer's last.
So few callers are actually pre-disposed towards working their way through automated phone menus and listening to on-hold messages in the first place that getting the right voice may seem futile. It is not good for business, however, to perpetuate and fortify customers' preconceptions with poor quality, ill-chosen voice recordings.
There is enormous added value to be gained from presenting a consistent and professionally recorded voice image in the pre-recorded environment. Crucially, this voice within should also be one that is human and humane-sounding, and one that is well matched to the brand the call centre serves. It is these challenges that off-the-shelf pre-loaded IVR voice prompts rarely meet, and something that even the most advanced text-to-speech systems struggle with.
Not every call centre needs to have the dulcet tones of a RADA-trained actor or the received pronunciation of a newsreader lurking in its pre-recorded phone environment. On the other hand, suitable, well-recorded voices are readily and cost-effectively obtainable, and will successfully reflect the image a call centre's agents strive every day to achieve. So" isn't it time to listen to your voice within?
---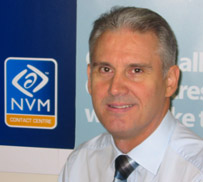 Negotiating the in-queue and on-hold minefieldBy Nick Findlay, managing director at NewVoiceMedia (www.newvoicemedia.com)

All modern phone systems have an 'external on-hold port', where calls are parked while transferring and holding. Even in large call centres, the music is often delivered via this route. By plugging an analogue music source in to this port, recorded speech and/or music can be played to waiting callers.Most telephone systems come as standard with a 'comfort tone' or jingle, ensuring that callers are not left in silence. But in a recent survey, callers stated their preference to be, 'something relevant to their call', rather than beeps or inappropriate music.
Interestingly, call centre systems often default to silence if nothing is selected to play, yet silence will have your caller abandon rate going through the roof. So, in the absence of anything more suitable, a CD player is often opted for. In the CD player goes a standard chart CD, and this is where the trouble starts.
Playback hardware

CD players are not designed to play non-stop. They run on a rubber band with a laser beam tracking back and forth across the CD. Unsurprisingly, with constant use they break down, leaving callers in silence until they're fixed or replaced. They also leave a gap between tracks and at the end of the CD, so they are not a great choice for on-hold use, let alone in a 500-seat call centre.There are some wonderful digital announcers available these days, which are incredibly reliable and cost very little. These range from basic MP3 players through to multi-port local area network (LAN) based devices that store dozens of messages and 'call home' once an hour for message and music updates.
Who do these units 'call'? A growing band of music and message providers specialise in the production of music and messages for use in-queue and on-hold, and will be able to advise you on the best choices of script, voice and music.
What to play?

Music is the obvious choice, but which piece? My favourite piece of music is quite different to my mum's or my daughter's and we all use the same bank, so how can they keep us all happy?
Licensing is a major issue. If you play standard CDs you will need a Performing Right Society (PRS) licence, which is pretty straightforward to obtain. See www.mcps-prs-alliance.co.uk/onlinetelephony for more details.
As already discussed, CD players will let you down so you will want to record a music track on to an MP3 player, or direct to your Avaya Val Manager. By doing this, however, you will be mechanically altering the copyrighted music piece and you will therefore need to talk to the Mechanical-Copyright Protection Society (MCPS). This is far from simple.
For instance, imagine you decide that you want a Robbie Williams track, with adverts for your latest product playing over it. Once you have negotiated with Robbie's agent, you will need to negotiate with MCPS and the total bill will come to six figures. Not many are brave enough to consider it.
The simplest and least expensive route through the music maze is to opt for copyright free music. Choose with care, though, as much of this music is very bland and will do nothing for your brand. Again, the call centre audio specialist will point you in the right direction.
Marketing messages

Most companies pay a great deal of attention to how their brands are communicated in their advertising and marketing literature. But these are outbound communications with no direct, interactive connection to the customer. An advertisement can be ignored or turned off and a brochure can be left unread, but when a customer makes a phone call to a company, it is one of the most direct and personal contacts that company will ever have with a customer.
Before the call connects to a member of staff (in-queue) or while calls are being transferred or placed on hold, you have an opportunity to impress callers, promote your brand, your products, services and new launches – indeed, anything that the caller would find useful and informative and would help to create a stronger business bond between you and your callers.
If you decide that your typical customer's profile does not suit the use of marketing or sales messages, you can include tips, answers to frequently asked questions, or ideas to help users of your product or service. For example, we create messages for British Gas and Sainsbury's, neither of which want to sell while people are in-queue. Resultantly, callers hear, "What to do if your boiler breaks down" or, "How to make a great Caesar Salad". Callers feel that they have not been waiting for so long and are better informed after the call.
One other consideration – if your callers are going to need their account number or credit card to hand, ask them to get it ready; it will save valuable moments, which all add up to a better service.
Who should read the script?
You could run a 'be the voice of our company' campaign and get the lucky winner to voice your own messages and IVR prompts. But what happens when they leave? And it won't sound anywhere near as good as a professional voice artist. Plus you will have to find a quiet room for the recordings and train the staff member, and then there is the music, how to mix it with the voice, and determining whether it is legal to use commercial music. This could drive you mad. If there's the risk it will, get a specialist to do it for you.
Remember, the first thing that callers to your call centre hear should be as good as you can make it. First impressions count.
Voice personality or persona

Every system utilising voice has a persona, whether it's identified and designed or thrown together thoughtlessly. In today's competitive marketplace, with its focus on branding, it clearly pays to select a persona that matches your organisation's brand values – and the age/demographic profile of your callers.
So, who do you choose and what is a professional sounding voice anyway? For many years, it was thought to be a deep, rich male voice with perfect pronunciation for those 'call to action messages' and a female announcer with clear diction and crisp enunciation to direct and calm callers.
Today the landscape is different. Communications consultants and producers have realised that a more natural, 'real person' sound is often more effective. Believability, sincerity and 'audience fit' are the keys to successful communication in the 21st Century. Voices that sound like the guy or girl next door are the most popular these days, but don't go back to using your staff. It is harder to sound natural than it is to 'act'.
The voice brand
The voice brand is that unique combination of voice talent, words, call flow, music, sound effects, technology and spirit that greets and guides callers.
Your company's brand is of critical importance. It is what makes you unique – a signpost to help people make choices to buy from you, rather than a competitor. So it makes sense to select a voice that would work across all of these mediums: one that customers will begin to identify with and recognise as part of your overall branding.
In summary
We started by filling the silence with something – anything, to ensure that customers do not feel forgotten and unloved. Now we're saying engage a specialist company to advise on the correct persona, the right style of music and write a corporate 'on-brand' script.
It might sound like a lot of trouble, but think about it. If you have ten people queuing for just 20 seconds each, all day, you have over 150 hours of 'airtime' per week to consider how to use. Most businesses spend a fortune on advertising to get people to call; surely it makes sense to keep the good work going and think about this time. Get the message 'on-brand' and ensure that callers are better informed and primed before being put through to one of your agents. For their part, the agents will appreciate it too, as they will have fewer people telling them that they have been subjected to repeated messages about "how important their call is".
---

Have you listened to yourself lately?By Katie Hamilton, communications manager at SOH (Europe) Ltd

Companies spend millions every year on developing their brand and ensuring it reaches their target markets. Yet considerably less is spent on its representation in the call centre, and the perceptions of thousands of calling customers every week. The cost of neglecting the caller experience – in particular the hold or queue space – is becoming more and more apparent; consider business lost through abandoned calls, or customers lost through lack of confidence. A company that is well represented in this channel, by contrast, will enhance their customer experience and validate the caller's perception of their brand.With customer wait times now reaching record levels, it's time to focus on improving your queue or hold space, and making your callers want to wait.Changing perceptionsThere's no solution that will apply to all companies and all customer types. Using what you know about your callers will help you build the right blend of music with messages, to engage with them and keep them on the line. A good queue experience will immerse callers fully in your brand, distract them from the queue and ultimately reduce how long they think they've been waiting.Understanding your customer profiles and call drivers will help you pull together message types that will work well in different queues and deliver significant benefits, including the following:
Preparing callers while they wait

– For example, asking them to have account details to hand. Their conversations with agents will be more efficient and your service levels will improve.

Entertaining waiting callers

– They will be in a better frame of mind when they're answered, taking some pressure off the call centre team.

Reflecting other marketing/advertising in the queue or hold space

– This will underpin campaign activity, reinforce your brand and provide a sense of continuity.

Giving service information or answers to frequently asked questions (FAQs)

– This will meet customer expectations before their call is answered and free up agents' time.
Think about your queue times, and tailor your music and messaging accordingly. If callers are likely to have to wait ten minutes, they don't want to hear the same production looping every 60 seconds. Consider lengthening the experience for peak call times. Hearing a five minute segment repeated during a 20 minute wait time will be equally frustrating.
Hitting the right note
Many businesses fall in to the trap of choosing a track of music and using it across the board. However, what works well on one line will be disastrous on another. Choose a track with a beat that mirrors the resting heartbeat to soothe callers ringing a complaints line. Go for something a bit faster for stimulation on a sales line. Tracks composed specifically for you can be tailored for different lines, seasons and queue lengths.
Also, think about using a professional voice artist for your messages. The information you take in through listening is dependent on the ability of the voice artist to communicate. Callers are more likely to take information on board and feel more comfortable hearing an experienced, professional voice.
By their very nature, music and voice selections will have a great impact on how your brand is perceived. Make your choices based on how well they reflect your values and make sure they are consistent throughout your caller experience – be that through the IVR, auto-attendant or whatever.
Review and refresh
To sustain loyalty and interest with your regular callers, make sure you review and refresh your experience regularly. Even the most perfectly planned music and messaging will become boring if callers have to listen to the same thing every time they ring. Keep it current and relevant, changing it monthly where possible.
As your brand evolves, and marketing focus changes, you will need to refresh your music and messages to keep all your communications aligned, and to keep pace with the industry.
What to avoid"

Apologising

– It's not going to keep them on the line.

Saying "we're busy"

– Callers won't feel valued .

Repeating messages

– It draws their attention to the time they've been waiting.

Ring tone

– This leads the caller to believe they're about to be answered.

Silence

– This makes them wonder if they've been cut off.
The following comments have been posted relating to this article:
Good post I read. I really appreciate it.