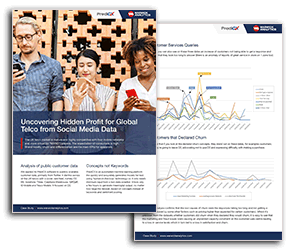 Title: Uncovering Hidden Profit for Global Telco From Social Media Data
The UK telco market is mature and highly competitive, with four mobile networks and more virtual players.
Warwick Analytics applied its PrediCX software to publicly available customer data. Read the full report.
White Paper written by: Warwick Analytics
Click here to download your copy of the White Paper.
---