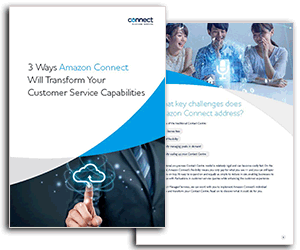 White Paper Title: 3 Ways Amazon Connect Will Transform Your Customer Service Capabilities
To provide the level of support expected by today's consumers, it's increasingly important that contact centres have the ability to scale up.
Read on to find out how Amazon Connect is providing businesses with a genuinely scalable and cost-effective solution.
White Paper written by: Connect Managed Services
Click here to download your copy of the white paper.
---