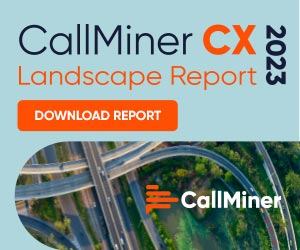 Our reader panel explain some of the things you should look out for when adding new channels to your contact centre.
1. Always introduce a new channel with a small control group
When introducing a new channel, start small with a team that has the right skill set.
They can then act as a control group.
With thanks to Simon
2. Follow a house style for consistent tone of voice across all channels
There are benefits to be gained from following a 'house style' across all contact points.
This extends to tone of voice across the website, social media and on the phones.
With thanks to Craig
3. Prioritise resourcing and consistency over personalisation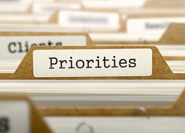 Achieving a personalised experience should be the medium- to long-term goal when you're integrating channels.
Getting the integration correct and the right resourcing in place, as well as creating a consistent multichannel experience, have to be priorities.
With thanks to Matthew
4. Use the channel that best suits the enquiry
Always use the channel that best suits the customer's enquiry.
For example, webchat doesn't always provide the customer with the correct level of support or deliver a great customer experience.
In such instances, we offer a call-back to the customer.
With thanks to Lesley
5. Not everyone can be an omni-channel superstar
Omni-channel customer service is not something everyone can do.
One approach we took (aside from coaching/training) was to provide some template answers.
This helped provide our agents with a basic structure for replies and reduced our Average Handling Time.
With thanks to Alex
6. Build template personalisation into your Quality Monitoring
We use templates for our email and social media to help speed of answer and resolution.
We make sure the templates are personalised by marking this in our Quality Monitoring process.
With thanks to Craig
7. Agents should be able to see notes from previous customer contact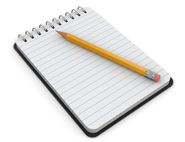 Our agents have a view of all notes from previous telephone conversations and all email contact with a customer.
With thanks to Jackie
8. Unusually long conversations should be sent to your senior consultants
If an agent has replied to a customer more than 5 times, we send the mail trail to a senior consultant – to check that the agent isn't just going round in circles.
This same idea can be applied to other channels to ensure anomalies are nipped in the bud.
With thanks to Alex
9. Adjust 'canned answers' to the agent's style
I have a 'template manager' on my team who will regularly work with his colleagues to create 'canned responses' that are tailored to our agents' conversational styles.
With thanks to Ryan
10. Aim for proactive rather than reactive customer service
Know about your customers before they contact customer support.
Personalisation is linked to understanding customers' interactions across all channels to derive actionable insight in providing more of a proactive service, as opposed to the traditional reactive service in most customer service organisations.
With thanks to Ramachandra
What do you consider before adding a new channel?