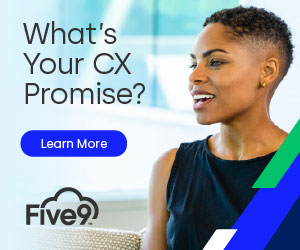 It is important for all companies to keep on top of their databases, not only to make their contact with customers as efficient as possible, but also to ensure they are not breaking the law.
Data cleaning also allows you to create a 'single customer view' where all a customer's details are kept together – improving the customer experience.
In this article Stella Jones provides a step-by-step guide to cleaning your data.
The Data Protection Act states that all records must be accurate (fourth principle) and not held for longer than necessary (fifth principle). If companies do not regularly clean their data, they risk not being compliant with these principles.
Uncleansed data also costs money and affects an organisation's reputation. If a company is sending direct mails out to the wrong addresses, then you've wasted the cost of the stamp and printing, and multiple emails or mail shots to the same person look incredibly unprofessional.
However, we all know that it often isn't an easy job, especially as many businesses have several different databases (e.g. a prospect list, an existing customer database, a mailing-out list, an email list, a purchase history list, etc.). This can lead to the same person being on multiple databases with bits of information about them being scattered all over the place.
 The secret to a Data Cleansing Process is to follow the steps below….
Step 1: Maximise inbound calls
With all inbound calls consider whether it is a good opportunity to check your data. Obviously, if it is someone complaining, that is not a good time, but it is crucial if it is a sales enquiry. Don't forget to then mark that record as checked.
Step 2: Response cards and application forms
If you receive response cards, guarantee cards or application forms during your data cleanse, it would be a missed opportunity to not maximise this data. Make sure you use it in your cleanse.
Step 3: Buy data
Buying in external data and comparing it against your internal data can help. However, bear in mind that you have no guarantee the external data is 100% accurate (it rarely is) and you still have to check every record to match the external and internal information together. Don't forget that unless you have the in-house ability to screen against TPS you must purchase pre-screened data if you plan to use it to make sales calls.
Step 4: Pick up the phone
There's no real substitute for picking up the phone and ringing every unchecked company in your database to check its details.  Make sure you have a policy on who at the company you are ringing can confirm the data. Is it okay to speak to a receptionist or do you need to speak to the named contact on your records? If you have to speak to the named person that will take longer, but it means you can be sure the details are correct.
5. Allocate the time
Remember to allocate enough time and resources to cleansing the data. You are likely to have to make some calls. If you work on the principle it will take, on average, 3 calls to make contact with the person you need that will allow you to work out how many people (and how much time) the full data cleanse campaign will take.
6. Don't just data cleanse – data enhance
Add extra information (like email addresses, or additional contacts who will need information from you in the future). Why not find out what your customers think about your company with a short survey at the same time?
7. Use a telemarketing company
Often businesses will use a telemarketing company to cleanse their database. It may be that their own staff do not have the time to do it properly or they want to outsource to the professionals. If you decide to do this, make sure that you are comfortable that the company will represent your brand well when making the calls.
8. You won't get hold of everyone
At the end of the data cleanse there will still be people you haven't reached. Decide what you are going to do with those records. Try again at a later date? Contact them in other ways (with the understanding that they may not respond)?
9. Undelivered mail and email
Establish a control mechanism for direct mail and email marketing. If anything comes back as 'undelivered' then go back to the customer's record and cleanse it.
10. Data cleansing isn't a 'one-off' process
People leave companies, get promotions, change roles, so you have to keep going back and cleansing the data again and again. Set a process in place to data cleanse at least once a year.
Further Tips
1. Start by auditing your business to find all the different databases you are using. Can they be combined into one CMS set of records? If not, create a procedure to ensure that changes in one database will be reflected in all others. There's no point cleansing one database if the same customer's records in another database are still wrong.
2. 100% correct? – There's no two ways about it, data cleansing is labour intensive, so see if there are any records you know are 100% correct. That's 100% sure they are 100% correct, not 99%. If so 'flag' them as clean so you don't have to spend time contacting the customer.
3. No short cuts – Now comes the labour-intensive bit. Every record has to be checked to ensure it is accurate. You can try and do this via email or direct mail but response rates are usually low, and what if the email address or postal address is the information that's wrong? Some details can be checked using online research but most companies don't list their employees' details on their website.
Thanks to Stella Jones, Founder and CEO, B2B Contact Marketing Creators of marketing-map.
For our advice for analysing customer data, after you've cleaned it, read our article: An Introduction to Customer Data Analysis