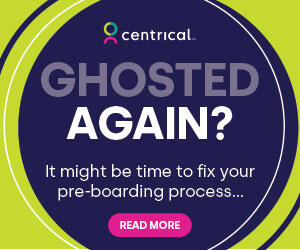 Quick Overview
Happy staff make happy customers. There are a variety of things contact centres can do to make sure that their working environment is fun for their employees, including:
Play a Game Like 'Chocolate Wars'
Introduce a Digital BINGO Card
Incentivize Daily Work Tasks
This article contains the top ways to make working in a contact centre fun.
---
How to Make Working in a Contact Centre Fun
Working in a contact centre can be tedious and stressful if management aren't taking steps to improve the overall employee experience, but what can be done to make it fun?
With this in mind we asked our panel of experts for their top ways to make working in a contact centre fun.
Here are 10 ways to make working in a contact centre fun:
1. Play a Game Like 'Chocolate Wars'

Games are a great way to keep agents motivated. An example of a game that works well in debt collection or sales industries is called 'Chocolate Wars'.
Team leaders would purchase a variety of chocolates to add to a pot, ranging from small bars to giant Toblerones.
Every time an agent collects money or agrees on a sale, they have the opportunity to 'steal' some chocolate from the pot. The size of the prize they can steal is determined by the size of the money collected or sale.
Once all the chocolate has been stolen from the pot, agents can then steal from each other until the end of the game when they can take their stash home.
It's important to keep the game fun and accessible to all, by playing in teams if there are newer agents, for example. However, ensure that there is healthy competition to maintain engagement.
Contributed by: Andy Brooks at MaxContact.
2. Introduce a Digital BINGO Card

There are some simple tactics contact centres can use to thank their agents that don't involve a huge World Cup trophy on their desk (unless that's what your agents want of course!)
Be creative with gamification by giving agents rewards they actually want, and recognize them in ways that matter to them. Remember, not all agents are the same.
Why not introduce a digital BINGO card where agents "stamp" a space when they complete designated activities, such as hitting their outbound call target or meeting 100% of their adherence schedule.
Reward those agents who achieve "BINGO" with extra time off, for example on their birthday if it falls on a weekday.
Gift cards are also a popular choice for agents who meet quarterly KPIs or quality score targets. Awarding points for 'perfect attendance' that agents can cash in for time off are other ideas to make every day a fun day in the contact centre.
Contributed by: Paul Day at Calabrio
3. Incentivize Daily Work Tasks

Contact centres experience higher than average employee turnover, but how can they ensure a happy workplace environment, so agents are less likely to leave?
One way to make working in a contact centre fun is to incentivize daily work tasks through setting goals and targets for agents to work towards.
Initiatives like gamification can open up huge reward and recognition opportunities, alongside injecting some fun healthy competition amongst peers.
Giving agents access to their performance metrics allows them to keep track of progress against goals and drive self-improvement, while seeing how they rank against their peers.
When employees are motivated, enjoy their working environment and have a clear understanding of how they're doing, they are more likely to stay engaged, perform better, and provide higher-quality experiences to customers.
Contributed by: Frank Sherlock at CallMiner
4. Create Opportunities for Fun
Scheduled, repetitive, organized, and mandatory are all words that are practically guaranteed to drain the fun out of any activity.
Everyone's sense of humour, comfort zone and level of introversion or extroversion vary, not to mention cultural or religious differences.
You can't force anyone to have fun, it's organic, spontaneous and often, though not always, linked to personal preference.
The best thing a contact centre can do is create the right conditions, the time, space or situations for agents to get together.
A small budget, committee or suggestion system can spark various events, competitions or activities so agents can participate when it feels comfortable. If 'joining in the fun' becomes a source of stress the entire exercise becomes pointless.
5. Implement Comedy Relief Activities

Modern contact centre solutions offer plenty of fuel for comedy relief. While adhering to data privacy, anonymized excerpts from transcripts can be used to play 'guess the context', with prizes for the most humorous and/or most accurate guess.
Agents can even create fictionalized sketches or memes based on recent experiences to share frustrations and humorous situations, helping everyone blow off steam.
Being able to laugh off experiences that are beyond your control, and be reminded you're not the only one experiencing customer-related chaos, can be fun and cathartic.
6. Issue Challenges and Prizes
With the wealth of available KPIs to track, agents could be invited to pick their own target for a certain time period and predict their score or average.
Prizes could be issued for the most improved agent in their chosen metric and for the most accurate prediction.
This information could be used for an annual awards ceremony or a more light-hearted comedy ritual like a team leader presenting a trophy in a boxing robe while playing Eye of the Tiger.
Equally, the person who made the most inaccurate prediction, either too high or too low, could be asked to attend the next UCaaS virtual team meeting with a comedy filter of their choice on their camera.
Contributed by: Stuart Clarke at Odigo
7. Implement Gamification

Working in today's contact centre can be tough. But creating an enjoyable experience helps motivate, engage, and retain agents while improving business metrics and the bottom line.
Workplace gamification (applying game mechanics to a business context) can help accomplish this.
For example, a platform might include a racing game, where employees can beat their personal best score, collect points, pass levels, earn badges, appear on leaderboards, etc., while completing tasks and tracking their success.
Gamification taps into intrinsic and extrinsic motivators, creating an environment of healthy competition and keeps employees motivated and engaged while boosting productivity.
And by elevating the employee experience, organizations will see a boost in customer satisfaction, employee retention, and other business metrics.
Contributed by: Andrea Meyer at Centrical
8. Protect Employee Wellbeing

It's not as fun and exciting as throwing pizza parties and playing games, but setting and enforcing boundaries that protect agents' wellbeing is arguably the most important way to make working in a contact centre fun.
The unfortunate reality is that support agents are subject to abusive customer interactions far too often.
Let your employees know you have their backs by establishing "break-up" policies with customers who exhibit abusive or inappropriate behaviour.
This should include clear guidelines that define unacceptable customer conduct and a well-defined policy that outlines the steps that should be taken to address such situations.
Failing to take appropriate action can significantly damage employee morale. By creating and enforcing these guidelines, contact centre staff will feel supported and satisfied in their work environment, fostering a positive atmosphere for both employees and customers.
Contributed by: Sam Dehart at Assembled
9. Create a Strategy to Foster a Fun, Interactive Environment

In today's new remote work environment, keeping agents engaged and reducing attrition continues to be a challenge. Therefore, developing a strategy to foster a fun, interactive environment should be a priority for all CX professionals.
Gamification is a great place to start. With a gamification strategy, you can incentivize remote agents to connect with their peers, provide fun rewards with real-life prizes and drive high productivity with healthy competition. This results in great experiences for customers as well. It's a win for both employees and customers.
According to recent research, 90 percent of employees say gamification increases productivity and 60 percent say they are more engaged with gamified work experiences.
Overall, gamification provides the perfect balance between enabling agent autonomy, while simultaneously keeping remote teams connected to one another with interactive group competitions and fun games.
Contributed by: Thomas John at Five9
10. Technology, Celebrations and Games

Working in a contact centre can be challenging, but it doesn't have to be boring or monotonous.
In fact, making the workplace more fun is a great way to boost morale and productivity, which translates to better customer service.
Here are some practical ideas to make working in a contact centre fun:
Celebrating Milestones:
Acknowledging individual and team achievements is an excellent way to boost morale. Contact centres can organize regular recognition events or provide rewards for reaching specific targets.
Gamification:
Incorporating games into the work environment can make the job more exciting and engaging. For example, agents can compete to see who can resolve the most customer queries each day.
Tech Tools:
Contact centres can leverage technology to create a fun and interactive workplace. For example, they can use chatbots or voice assistants to take care of some routine tasks, allowing agents to focus on the more challenging work.
Contributed by: Christi Walters at Cyara
For more great insights and advice from our panel of experts, read these articles next: