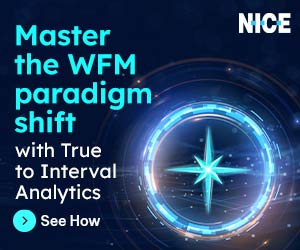 Whether you are recording for monitoring or quality and training purposes, you can make use of our ultimate guide to call recording, for both outbound and inbound calls.
Why? Because we frequently get asked many questions about the legal implications and compliance issues surrounding the recording of calls and here we have asked our panel of experts to help clarify the situation.
Recording employees
In 2003 there were some major amendments to the Data Protection Act**, in particular, in relation to the monitoring of employees and recording of information, be it data, video or voice. Organisations doing this must now let employees know they are being recorded before doing so. Legally you must make telephone lines that are not recorded available for employees to make private telephone calls (these can be pay phones). Good practice guidelines advise that you tell employees why you are recording them.
Recording customers
The organisation must put in place a process whereby every customer is notified that his or her call may be recorded and what the purpose for recording is, prior to the telephone conversation taking place.
For incoming enquiries, many organisations insert a notification into the IVR system, as this ensures that every caller is notified. The phrase: "Your call may be recorded for training or monitoring purposes" is most commonly used, because it notifies the caller that they may be recorded and tells them for what purpose. Equally, recipients of outbound calling must also be notified at the beginning of every conversation, to give the person opportunity to object.
Some organisations notify customers through adverts and literature. This is not required or ideal, as it cannot guarantee that every caller will see it before calling.
Record-on-demand
The same principle applies – the agent must advise the customer that they are about to be recorded, before hitting the record-on-demand button. They should not record any call without notifying the customer first, no matter what the circumstances (i.e. if the customer is irate).
Recording guidelines are detailed in the 1st Principle of the Data Protection Act, entitled: Fair and Lawful Processing.
For any contact centre that intends to record or monitor calls it is strongly advised that they ensure that they are behaving in an appropriate manner, in order to avoid any criminal offences and civil actions that may result from a failure to comply with all relevant legislation. The following provides a general guideline outlining our current understanding of the main legal issues connected with telephone call recording in UK commercial organisations. However, contact centres must always seek their own independent legal advice before proceeding to implement any call recording system.
Preparing your contact centre to record
Every contact centre that plans to record needs to ask itself why it is going to do so, how long will the recordings need to be kept to fulfil this purpose, who will have access to the recordings and for what specific reasons? Once these initial questions have been answered the following safeguards should be considered.
1. Decide and record the intended purpose(s) for which the recordings will be used.
2. Ensure the recordings are protected from misuse. This is a requirement of the Data Protection Act 1998 (DPA).
3. Ensure that the organisation is registered with the Information Commissioner, if necessary (see https://ico.org.uk/).
4. Ensure that users of recorded lines (agents and callers) are informed that they may be recorded for the intended purpose. The DPA requires that data subjects be informed of the purpose for which their data may be processed; the Human Rights Act 1998 implies that users of the recorded lines should be informed so that they no longer have the expectation that their calls are private and the Telecommunications Act, 1984, requires parties to a call to be informed if they might be recorded. This is frequently done via a recorded announcement given at the start of a call stating, for example: "Calls may be recorded for security and training purposes".
5. Make arrangements to obtain consent to record if this is mandated by the DPA, Lawful Business Practice and Regulation of Investigatory Powers Act 2000, for your specific intended purpose. (Your own legal advisor can provide further guidance here.)
6. Arrange to delete recordings when they are no longer required to fulfil the intended purpose. For example, the DPA requires that personal data should only be kept long enough to fulfil the purpose for which it is held. Therefore, if recordings are only intended to support quality initiatives that involve weekly training sessions, then it would probably be considered unreasonable to retain such recordings for a year.
7. Provide an unrecorded telephone line for contact centre staff to ensure the right to privacy is respected.
8. Brief employees so that they understand the scope of your call recording and how it can benefit and protect them in the workplace.
The capture of 100% of customer interactions, and the ability to analyse this data to gain valuable insights into customer and agent behaviours, puts call recording at the very heart of a contact centre that is able to perform as a 'smart centre', feeding valuable knowledge to the entire enterprise. By taking legal advice and implementing some simple safeguards, all contact centres can benefit from this valuable technology.
Keep up to date
It's important that any organisation recording calls has a clear understanding of the current legislation regarding the recording and monitoring of telephone calls or emails. It's also essential that they satisfy themselves as to their own adherence and legal position concerning call recording. A key requirement is that organisations inform their callers that recording may be taking place. Some document this in their online, marketing and customer correspondence literature, while others include a message in their IVR dialogues.
While there are no specific barriers to these types of recording taking place in the UK, there certainly are in some other EU countries. That's why we would advise checking with your company's own legal department first. For a more general overview of the main legislation that must be complied with, we would recommend that Call Centre Helper readers look at the requirements and recommendations FAQ laid out by Ofcom on its website at: consumer advice FAQs.
Click here for our Data Protection Act and Call Recording Laws in the UK
Further reading
For specific information regarding current legislation for telephone recording in the UK visit the following pages of the OPSI website:
Information regarding the Telecommunications Act, 1984 is also available.
You can also view the answers from our readers on the compliance issues and the legal implications of recording calls.
Contributors
John Nicolson Business Systems
Martin Roberts NICE
Richard Ray Verint Consulting