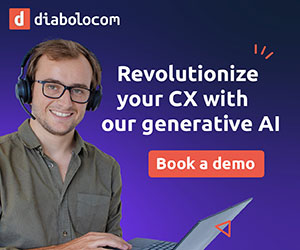 Corsica Ferries is a shipping company looking to improve its omnichannel customer relations.
Challenge
Corsica Ferries suffered from a lack of flexibility in the management of both incoming and outgoing calls and emails. Something had to be done about it.
Objective
The objective was to upgrade Corsica Ferries omnichannel customer relationship management.
Solution
Corsica Ferries reached out to Diabolocom to improve its customer relations with the flexibility and adaptability provided by Diabolocom.
Result
The results spoke for themselves after an initial test phase. The Diabolocom solution roll-out began in the first quarter of 2022 in France then Italy.
Why Diabolocom?
"Diabolocom tools improved our responsiveness and independence. The call and email management modules won over users both in terms of their power and ease of use." Fabien Agostini – Head of Ports and Customer Relations
Better Customer Relations
The benefits for customers are significant. If customer calls cannot be handled immediately, callbacks are made within half an hour. The process has enabled Corsica Ferries to streamline its workflows.
The same goes for outbound call campaigns: the shipping company is now free to manage not only call subjects (weather problems, health regulations etc.) but also campaign times (frequency, time slots etc.).
Lots in the Pipeline
Corsica Ferries sees Diabolocom as a real partner and the company wants to take the next step in upgrading its customer relations. Some functions are under consideration such as phone with PCI DSS security certification, Chat, SMS campaigns etc.
"Diabolocom brings us closer to our customers. Patience, listening, versatility… these are all qualities that we see in Diabolocom and we have lots in the pipeline." Fabien Agostini – Head of Ports and Customer Relations
This blog post has been re-published by kind permission of Diabolocom – View the
Original Article
For more information about Diabolocom - visit the
Diabolocom Website