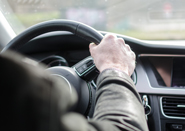 The RAC have personalised their customer experience with help from NewVoiceMedia.
RAC provides customer services, such as product and test-drive information, to consumers with new car warranties on behalf of car manufacturers.
The solution
The company upgraded its inflexible contact centre software to NewVoiceMedia's ContactWorld for Service cloud solution. Features include integration with Salesforce, as well as flexibility, scalability and quick deployment.
RAC can pay for the number of licences it requires and up-scale or reduce these in line with business requirements.
The benefits
With ContactWorld built on the Salesforce1 platform, RAC has been able to offer its customer base a personalised experience.
The company now benefits from access to a customer's entire history of interactions from one screen and real-time reporting and analytics, offering visibility of contact volumes, advisor performance and customer experience – enabling RAC to improve business processes and the performance of individual advisors.
With 'click-to-dial', agents, who are responsible for more than 60,000 outbound calls each year, can make calls directly from within Salesforce, delivering efficiency improvements while reducing dialling errors.
The platform also features 'whispers' to announce call information and automatically present customer information before the call starts, allowing the agent to handle the call more effectively.
The results
RAC has increased its NPS from 50 to over 60, as consumers benefit from better call handling and improved processes. Its regular mystery shopper programme reveals that customer satisfaction has reached 93%. The company, which ensures all calls are answered within 20 seconds, has also boosted First Call Resolution (FCR) to 80% and reduced call abandonment rates – from 7% in 2013 to less than 3% in 2014.
The post-call surveys also help RAC to measure customer experience. Its call recording functionality also gives insight into performance and helps with training or issue resolution.
"We've improved efficiencies within the business and, with ContactWorld's real-time reporting, the team can keep on top of changes in call volumes and the reasons for those calls, enabling us to improve our processes and service every week," said David Peate, Service Delivery Manager for RAC.
"Moving its contact centre to the cloud makes perfect sense for RAC, as the company benefits from complete scalability and flexibility as the business grows," said Jonathan Gale, CEO of NewVoiceMedia. "The team will also always be up to date with the latest technology, meaning they will continually benefit from improvements and new features without the need for IT support."
For more information about NewVoiceMedia, visit their website.
---