We introduce our first webinars of 2021, which you can now register for, as we aim to put on our most engaging schedule ever!
Not only are we covering some of the most important topics within the contact centre industry right now, we have brought in lots of great speakers and are tweaking our format, to provide you with an industry-leading learning experience.
But, without further ado, here is an overview of the webinars that we already have lined-up for 2021.
10 Predictions for 2021
Webinar Date – Thursday 14th January 2021 at 14:00pm (UK time)
Speakers:
Martin Hill-Wilson, Founder of Brainfood Consulting

Jonty Pearce, Editor of Call Centre Helper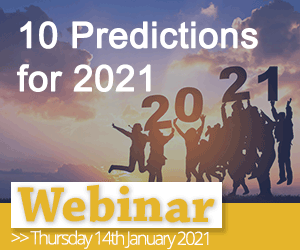 2020 was a testing year for everyone. But what can contact centres expect from 2021?
How can you stay ahead of the game? How can you best invest your time and energy for the year ahead?
In this webinar, we will predict how key industry trends will rise and fall in 2021, helping you to navigate the tricky "new normal" to the best of your ability.
Metrics: Surpassing Industry Standards
Webinar Date – Thursday 21st January 2021 at 14:00pm (UK time)
Speakers:
Jason Roberts, Director of Appropriate Consulting
Miguel Caetano, Senior Product Marketing Manager at Talkdesk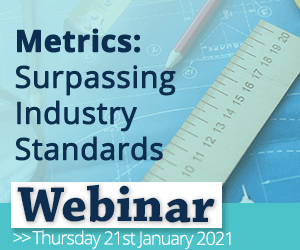 Wouldn't it be nice to improve your Customer Satisfaction Scores, boost your First Contact Resolution Rates and optimize your Service Level?
Of course it would!
In this webinar, we will show you how to do just that – taking a look at some of the industry's most widely used-metrics and presenting tried-and-tested methods of surpassing their industry standards.
Important Considerations for Contact Centre Leaders
Webinar Date – Thursday 28th January 2021 at 14:00pm (UK time)
Speakers:
Victoria Hamilton, a former Contact Centre Director/Leader at EE, O2 and HSBC
Tim Kimber, Director of Product Marketing at Vonage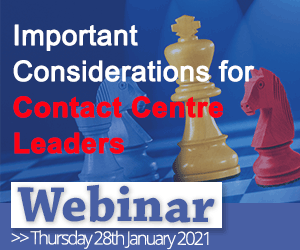 There's a lot to think about when you're leading a contact centre – particularly after a year in which the traditional contact centre has been turned upside-down.
You face many considerations, such as: how can we increase customer engagement? How can we better engage remote teams? How can we fix broken processes?
Fortunately, this webinar is here to highlight some of those key considerations for the year ahead, helping you to determine what you should be prioritizing, in order to best lead your team.
Customer Experience Tips from Great Contact Centres
Webinar Date – Thursday 11th February 2021 at 14:00pm UK time
Speakers: 
1st Speaker TBC
Mike Murphy, a Senior Account Executive at Genesys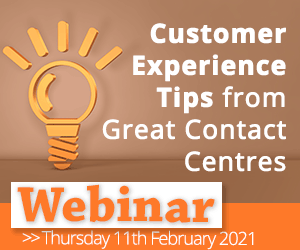 The contact centre is so often the point of make or break for the customer experience.
So how can we ensure that we "make it", more than we "break it"?
In this webinar, we show you how some of the best contact centres have helped to transform customer experience and create more happy customers, for the benefit of the entire organization.
Managing People Remotely
Webinar Date – Thursday 25th February 2021 at 14:00pm UK time
Speakers: 
Natalie Calvert, Director at CX HIGH PERFORMANCE
Koby Amedume, International Marketing Director at NICE inContact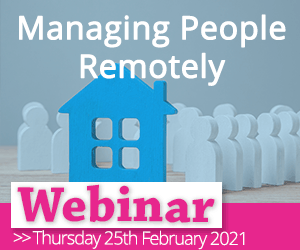 Over 2020, you will have tweaked your homeworking strategy, in terms of working environments, security, engagement, costs and everything else.
But now is the time for a refresh. To motivate your team in new ways and gain lots more insights into how they are performing.
This webinar is here to help you, with lots of expert advice for how you can better support your people from far away.
A Little More About Our Webinars
We like to make our webinars as interactive as possible and, as an audience member, you will also have the opportunity to share tips and ask questions of the panellists and other attendees.
How? Well, we will be running an interactive chatroom alongside the webinar and participants who wish to share tips with one another, in the chatroom, will be in with a chance of winning a bottle of champagne or a box of chocolates.
There is also a quiz, as part of each webinar, in which a prize is offered to the winner!
We are also looking to constantly improve and tweak our webinar format, and will be running briefing calls and dress rehearsals to ensure all of our content is as engaging as possible!