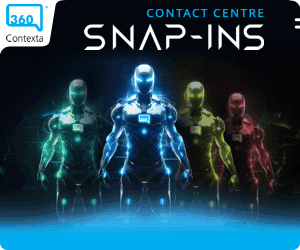 Contexta360 revolutionises customer interactions by seamlessly enhancing human-to-human and human-to-machine engagements across voice, video, chat, email, and apps.
Contact : https://contexta360.com/contact/
Profile:
Powered by advanced AI-driven conversational analytics, real-time agent support, and conversational assistants, we optimise interactions with unmatched accuracy.

Our flexible, user-friendly CaaS solution, is Tech-agnostic and compatible with Genesis, Avaya, Mitel, 8X8, NEC, and AWS-Connect and more. With our affordable modular 'Snap-in' functionality that is up and running in days, enhancing existing solutions capabilities. Our dedicated team of software developers and computer scientists are specialised in AI, speech analytics, data science, and natural language understanding. We enable organisations to swiftly capture millions of multilingual conversations from all channels.

Beyond data collection, our solution enriches and analyses interaction insights, encompassing intent, sentiment, and friction. Automated triggers uncover the reasons behind customer engagement and accurately assess organisational responses.

Contexta360 is committed to empowering every organisation to enhance its customer interaction journey. Our solutions make it possible for organisations to scale hundreds of millions of interactions per year, fostering efficiency, performance, and heightened customer satisfaction. Contexta360 Solutions are trusted by top brands across all industry sectors, elevating their customer interactions to the next level.
Social Media:
Twitter Handle: @contexta360
LinkedIn Company Page: https://www.linkedin.com/company/17902448

Address:
Keizersgracht 555, 1017DR Amsterdam, Netherlands
Weblink: contexta360.com