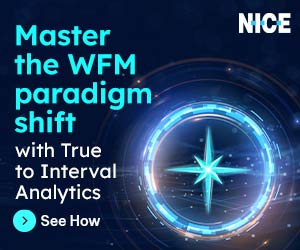 Charleston County Sheriff's Office, one of the largest law enforcement agencies in the state of South Carolina, has selected the NICE Investigate Digital Evidence Management solution to improve agency efficiency and justice outcomes by digitally transforming how its investigators collect, analyse and share evidence.
NICE Investigate will be deployed across eight investigative units and 200 deputies covering all types of investigations, including criminal investigations, violent crimes, major metro cases, special victims crimes and internet crimes against children. Patrol officers will also have access to NICE Investigate for investigating misdemeanour crimes.
Part of the cloud-based NICE Evidencentral platform, NICE Investigate offers law enforcement agencies an end-to-end, scalable CJIS-compliant cloud-based solution for digitally transforming investigations and evidence management.
"A successful completion to a victim's case is what we ultimately strive for, but if we're missing evidence, that can impact case solvability. NICE Investigate will bring evidence to the attention of our investigators that could otherwise be missed, free them up from manual work, and provide more time to build cases," stated Captain John Jacobik, Charleston County Sheriff's Office.
"Additionally, we anticipate that NICE Investigate will greatly enhance our ability to share intelligence and collaborate with local law enforcement agencies, and streamline discovery and evidence sharing with the solicitor's office so cases move through the court system faster."
Jacobik concluded, "As a community-oriented Sheriff's office, we're excited that NICE Investigate will give citizens a portal into our agency for evidence sharing so they can take a more active role in investigations. Ultimately, we expect that all of these elements will lead to higher quality investigations and better case resolution for victims."
"Growing numbers of law enforcement and criminal justice agencies around the world are now relying on NICE Investigate to digitally transform every aspect of how they collect, analyse and share evidence, and doing so with impressive results," explained Chris Wooten, Executive Vice President, NICE.
"We're honoured that the Charleston County Sheriff's Office, one of the largest law enforcement agencies in the state of South Carolina, has entrusted NICE with its digital transformation as well."
Currently, Charleston County Sheriff's Office investigators manually find and retrieve evidence from different systems, request it, or drive from place to place to pick it up, which can cause case delays.
NICE Investigate searches across connected systems (RMS, CAD, interview room recording, audio recording, body-worn and in-car video) for evidence, and then automatically finds and deposits that evidence into electronic case folders.
As soon as investigators log in, they're able to immediately view all available and relevant digital evidence for their cases which reduces the potential for missing evidence.
NICE Investigate's public portal will also provide an easy way for community members to share evidence with investigators. Citizens simply log on and click on a secure link to upload any videos, photos or tips.
Members of the public and local businesses can register their video cameras through the portal, allowing investigators to request and receive video (which is automatically virus-checked and transcoded) securely and electronically.
The NICE solution will also facilitate intelligence sharing, both within the Sheriff's Office and with municipal law enforcement partners, by enabling investigators to easily request and share evidence in order to work collaboratively on cases.
Additionally, instead of relying on couriers and other manual means, investigators can now share evidence with the solicitor's office through a fully digital process, resulting in faster discovery, case resolution, and swifter, more transparent justice.
For more information about NICE - visit the
NICE Website