Ember Talks – How to Innovate and Evolve Your Operating Model to Succeed in a Digital World
---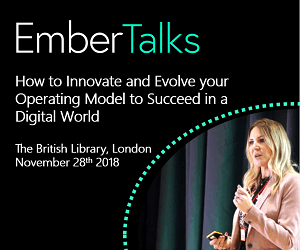 About the Event
THE DATE: November 28th 2018
Time: 1.30pm – 6pm
4 powerful talks delivered by award-winning customer engagement specialists. These talks are about spreading ideas on subjects that matter to the customer engagement community. They are designed to get you thinking out-of-the-box and inspire you.
Agenda:
Opening Keynote – Mike Havard, Chairman at Ember Group
The introduction of AI, robotics and automation is likely to disrupt business processes, and your operating model will need to evolve to address the changing consumer demands. The day is set to explore the innovations and latest thinking from leading brands and help you design an optimal operating model. Mike will kick-start the afternoon with his opening keynote and talk through some of the key items on the agenda to help you get the most out of the afternoon.
Talk #1
Is being totally digital possible or even desirable? What does the journey look like for a digital-only business?
Talk #2
Chris McGrath | TCS, previously at M&S – Pushing self-service and automation for a legacy brand and ensuring it works for the customer first.
Talk #3
Carolyn Blunt – Managing Director | Ember Real Results – Digital Skills Needed in Your Target Operating Model.
Break:
After the break the audience will have the opportunity to vote for two of the below topics to be presented.
Role of analytics in service-operation design.
What's the role of outsourcing in your digital operating model?
What are the digital leaders investing in to improve their operating model?
Using technology to reduce time to productivity and boost employee retention.
5pm onwards – drinks reception and networking.
THE WEBLINK: https://www.embergroup.co.uk/our-events/operatingmodel/
Date and Time
Starting:
Wednesday 28th November 2018
Organisers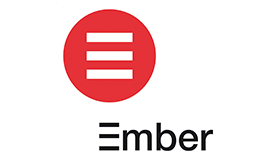 Date and Time
Starting:
Wednesday 28th November 2018