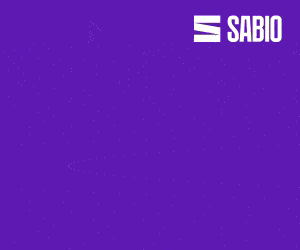 Emovis has selected Sabio Group to support a migration project which will see its UK contact centre infrastructure moved to the cloud.
The Barcelona-headquartered firm, owned by Abertis Mobility Services (AMS), provides free flow and next-generation tolling to allow millions of motorists to travel seamlessly across the world's busiest cities and highways.
Sabio Group, the digital CX transformation specialist, will support the migration-to-cloud of emovis' UK contact centre, replacing legacy infrastructure with new Genesys Cloud capability.
The contract will also see Sabio maintain emovis' contact centre through 24/7 support as well as managed service and network service expertise.
Christian Barrientos, CEO at AMS-emovis, said: "For any tolling mobility initiative to succeed, designing a seamless user experience and efficient customer service operation in alignment is crucial for the end user.
"Our customers' expectations are extremely high, and our operating model therefore must be anchored around the customer and be driven by intelligence."
"Working with Sabio, we found a like-minded partner with the required expertise and knowledge of the contact centre industry and associated technologies that would support our migration to a cloud contact centre infrastructure," explained Neil Conway, CEO at emovis UK.
"At the same time, Sabio will ensure we continue to provide clients with the seamless customer experience and contact centre service that they expect when interacting with our specialist agents."
Emovis' move to a cloud-based contact centre infrastructure comes just a few months after it was awarded the largest toll enforcement contract in the UK.
The ten-and-a-half-year project with Highways England involves the Dartford-Thurrock river crossing and is a critical part of the strategic road network in the south-east of England, linking the M25 across the River Thames in London.
Mark Betts, UK Managing Director at Sabio Group, said: "Emovis is an ambitious company and, like ourselves, operates at the forefront of their industry using industry-leading technologies.
"As such, their migration to a cloud contact centre through Genesys Cloud infrastructure will provide them with cutting edge capability to ensure they maintain the experience and interaction levels expected by motorists and other Emovis customers.
"We are excited to be working with them and are looking forward to supporting the evolution of their contact centre operations for many years to come."
For more information about Sabio - visit the
Sabio Website