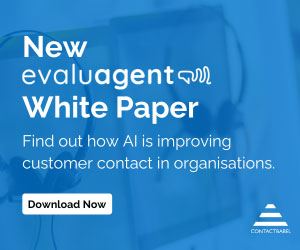 Date: Tuesday 17th January 2023 (2:00 PM – 3:00 PM GMT)
Location: Virtual
Register Now
Join us on Tuesday 17 January at 2pm (GMT) for our latest webinar where our QA and Coaching Specialist, Chris Mounce, will be joined by Contact Centre veteran and founder of FAB Solutions, Garry Gormley.
In this session, Garry will look at how employee engagement has shifted since Covid and how we as operational leaders have to shift our thinking and our behaviours to stop our biggest advocates in the contact centre becoming Cultural Assassins.
We'll also explore the journey our teams go through in their employee lifecycle and how we can be our own worst enemy with some of our ways of working, we share with you a model that can help you stop and think about how we engage with our team's so we avoid this crystalising into a revolving door of high attrition, customer complaints and operational fragility.
We explore how we can empower our team leaders to engage our teams more effectively with the support of technology to improve, productivity, confidence and happier people without resorting to donuts and dominos!
Register Now