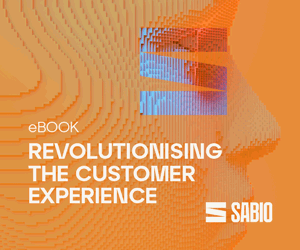 At Disrupt 2023 we interviewed John Bourne, SVP Global Channels & Alliances at Verint, on the topic of Empowering People.
John provides some interesting thoughts on how the role of the advisor has changed, as well as the importance of creating positive employee experiences and the challenges that organizations are currently facing.
Find out more about placing wellbeing at the forefront of the contact centre agenda.
For more information about Sabio - visit the
Sabio Website