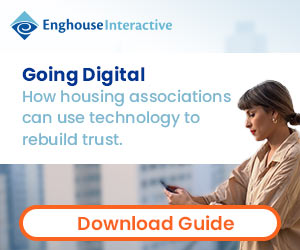 When it comes to customer experience and social media, countless brands are unsure where to begin, or how to guarantee their customers' needs are met.
One of the biggest challenges to effective customer service via social channels is that siloed departments don't have a cohesive strategy.
This creates a disjointed and confusing experience for customers: questions end up in the DMs of social media or community managers, who then must boomerang the customer to a different channel (causing a delay in response), or who give insufficient – or less than empathetic –replies.
How to Improve the Social Media Customer Experience?
As brands have digitally transformed, so too have customers – and they expect a high-quality, responsive experience through social media.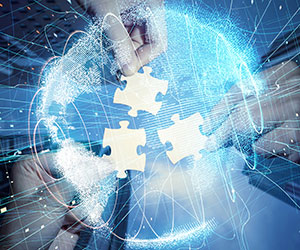 Although customers still encounter friction when communicating with businesses, their pain points represent valuable opportunities for improving the customer experience.
Using modern communications technology to streamline customer communications, brands can address customer frustrations and compete more effectively in today's business landscape.
Many contact centres began increasing their use of social media, especially in customer service, in the wake of COVID. But it's not enough to simply have a presence!
Blend Social Media Into Your Customer Interactions Seamlessly
Make sure you blend social media into your customer interactions seamlessly so the experience is equally smooth whichever channel people use for the same query.
Research shows customers expect fast responses on social media – half want a response inside 30 minutes – so make sure your agents have the solutions to meet those expectations.
Give agents all the relevant information they need about each customer using social media to contact your organization.
Hand-pick the best agents to deliver personalized responses that hit the mark all the time, striking the right tone and delivering the best outcomes. Train agents to understand social media and why and when customers use it rather than other channels.
Three Key Elements of a Digital Customer Experience Strategy
Also, keep these essentials in mind when crafting your digital customer experience strategy:
1. The Human Element
There's an ever-greater desire for immediate answers and updates. That's why everyone is tied to their mobile device.
But when serious issues arise, consumers don't want to speak to a bot – and they especially don't want to be stuck in a phone tree loop. Make sure a human who's been briefed on the issue is ready to respond and help.
2. Create a Simple Journey
Consumers can now make purchases anywhere – in-person, online, and even over a chat. And they fully expect the journey to be simple.
They expect the company to know their info and to make the right suggestions. If there's any pause in the journey, they'll go elsewhere. So be sure to continually monitor the overall experience and add the right enhancements.
3. Always Listen
…because consumers have countless options but have chosen to do business with you. Honour their decision by listening to and monitoring their input.
New research has found that having to repeat an issue is a top frustration for 61% of consumers. Businesses need to remedy this before it negatively impacts customer loyalty since nearly half of consumers will leave or switch businesses after just one or two frustrating experiences.
If you are looking for more advice on this, read our article: How to Create an Effective Digital Customer Service Strategy
★★★★★
What Are Some of the Best Ways Contact Centres Can Utilize Social Media?
1. Set Up, and Monitor, a Dedicated Handle for Customer Service Requests
Creating a separate social media handle just for customer service requests can help your customers reach someone quickly – and it can keep complaints off your mentions as well.
But be sure to monitor this account 24/7 for it to be effective.
2. Respond as Quickly as the Channel Allows
One of the reasons social media is popular with consumers is the speed with which they can get responses.
Whether you are using a dedicated customer service handle or your corporate handle, be sure to respond to requests as quickly as possible!
One of the reasons social media is popular with consumers is the speed with which they can get responses – be sure to take advantage of that to boost your customer experience.
3. Take Public Conversations Private
It can be slow and frustrating to have to take a conversation on social media into a Direct Message (DM) stream to confirm personal details – especially if the customer is complaining. Offering a callback service to help resolve these issues is an easy way to facilitate conversations.
4. Create Subject-Matter Experts Who Can Deliver Quicker Responses
It can help to have a dedicated response agent or team on social media who is an expert in your products or services.
5. Create Social Media Guidelines
Ensure your agents are following your brand guidelines on social media, just like they do on other channels.
Include topics like tone of voice on social, expected response times for each channel, FAQs, and protocols for issues or escalations.
Listen to our Podcast – Customer Service Writing: How to Get More From Your Emails and Chats for top advice on how to improve your written customer interactions.
6. Use the Right Channels for Your Business
Become familiar with the channels your customers use, and build a presence where they already are.
Instagram and Facebook are popular with retailers, while LinkedIn and Facebook are used by many B2B brands, and Twitter is often used by customers expecting a fast response.
7. Find and Monitor Conversations Relevant to Your Business
You may not be tagged in every conversation relevant to your business. It is good to do a bit of social listening, to stay aware of conversations around your field and look out for potential issues before they escalate.
8. Utilize Advocates in Your Company
You likely have active social media users in your company already – involve them in your company's social media.
Ask them to alert customer service if they see anything that needs a quick response, or empower them to respond.
Read our article Training Your Team to Take Ownership for advice on how agents can take control of customer contacts and provide outstanding customer service.
9. Always Respond – With Templates for Common Questions
Having an active presence on social media means you should always respond as quickly as possible. This helps show your customers you are serious about providing the experience they expect on social.
It can help to have templates for common responses.
10. Manage Customer Expectations
Customers don't always expect you to be present 24/7 – but you must communicate with them so they know what to expect.
Be clear about the hours your agents are available and expected response times on your social media. If there are other channels or resources where they could get quicker answers, let them know.
☆☆☆☆☆
Three Ways to Create a Seamless Customer Support Experience
To create a seamless customer support experience, a brand must ensure all teams are on the same page and that answers to customers' questions are easy to obtain. Three ways to achieve this are to:
1. Get All Stakeholders That Use Social Media Into One Room
Then understand each other's campaigns, goals, and intended outcomes. From here, build a playbook for both the strategists and those who execute so they can work together and build on each other's expertise and specialties to create a cohesive experience for every customer.
2. Build One Brand Channel Per Social Media Domain
Don't make customers memorize the "right" place to find you for each type of question they have. Make all answers accessible in one place – and use that conversation to have a deeper relationship with both the people who reach out to you and those who are simply consuming (but don't directly interact). The individual conversations will benefit those silent consumers.
3. Create Content and Playbooks for Each Channel Specifically
Understand which channels your customers are on, why, and what they expect from you and others when they use them.
Each social media platform has a unique style of content that shines and conversation that is natural amongst those in the community.
If it's unclear what your strategy might be, or your brand doesn't fit that value, don't launch the channel until you've created a roadmap for success – and that success hinges on the interactions being valuable to you, the company and the consumers you are reaching.
What matters is showing up, every time, and giving customers what they need in a timely fashion. Sometimes, less really is more.
☆☆☆☆☆
5 More Top Tips on Using Social Media
11. Prioritize Two-way Communication
Customers seek a dialogue instead of one-way messaging that doesn't give them a chance to respond. With that in mind, create opportunities for two-way conversations by enabling responsive AI or giving customers pathways to speak to humans.
12. Offer Multiple Channels
According to Vonage's research, channel preferences diversified during the pandemic. Allow customers to connect with you via a range of social media channels and messaging apps, in addition to voice, email and video.
To discover why providing multiple channels is important to customers, read our article: Why Is Omnichannel Customer Service Important?
13. Let Customers Switch Channels
Customers are busy juggling work and their personal lives. For this reason, they'll appreciate it if you let them switch between channels, so they can keep the conversation going while they're on the go.
14. Give Access to Human Agents
The personal touch matters, especially if a customer has a complex issue. By connecting them with human agents, you'll be demonstrating that your brand is human, too.
15. Take Social Media Seriously
Ensure you take social media seriously and see it as an opportunity and not a threat. Manage interactions as you would on every other channel.
Streamline how you optimize social media by using skills-based routing, just as you would with email, chat or phone calls. Make it easy for agents to switch between social media channels and all the other channels.
Ensure you take social media seriously and see it as an opportunity and not a threat.
Seize the social media opportunity by establishing a listening station that gives you insight into what consumers think of your organization or brand at any given time.
Remember that some social media interactions can blow up quickly into storms, so track and record interactions and automatically analyse and flag up comments.
This way you can enable agents to resolve customer complaints quickly so that one person's complaint does not become the focus of public attention.
★★★★★
What Is the Future of Customer Service on Social?
The future of customer service on social media is Conversational Commerce, an in-demand retail trend, capitalizing on the growing convergence of conversations and shopping on digital platforms like Messenger, Instagram, and WhatsApp, using the chat feature to create a seamless shopping experience.
The conversational approach allows consumers to engage with brands in personal conversations, enabling product and pricing enquiries and building trusted relationships with retailers.
Conversational commerce starts the relationship off on the right foot, giving the customer quick access to the information they need, as well as full control over when and how they engage with you.
When you offer immediate engagement in this way, you'll have a better chance of increasing sales and earning customer loyalty.
Brands Need to Understand What Each Individual Says About Them on Social
Ever more customers will regard social media as their first choice for interacting with a brand. Currently it is predominantly 25–34-year-olds but that is changing fast. Research shows more than half of contact centres already use social media.
It will become more important for brands to understand what each individual says about them on social and how that influences their interactions.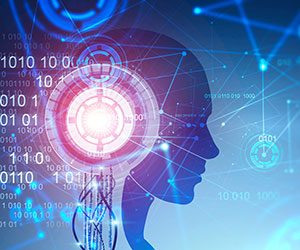 Achieving that at scale will require artificial intelligence (AI) and natural language processing technologies to deliver those insights.
AI will analyse social media as part of the complete customer journey, along with machine learning and text analytics.
Customized AI solutions will assist agents using social media, spanning all digital interactions to give insight, relevant information and support.
Businesses will use AI solutions to improve social media performance in relation to metrics such as CSAT and NPS scores.
The Future of Social Belongs to Teams Who Work Together to Build a Strategy
Social media adapts to the customer's digital habits and requirements, whether that's seeking pure entertainment or technical and personalized help.
The future of social therefore belongs to teams who work together to build a strategy that takes into consideration everything from promotion and upsell to retention and support.
Creating a single, uniform approach and a seamless way to execute it will allow you to relieve pressure from agents and boost customer engagement.
And partnering with the right technology platform will help you to assess which social channels work best for you and your customers, to affordably and efficiently deploy those channels to your agents, and to add new channels quickly and easily to address customer preferences as they evolve.
Creating a single, uniform approach and a seamless way to execute it will allow you to relieve pressure from agents and boost customer engagement.
CX software can also provide access to customer context and cross-channel interaction history, allowing agents to communicate on a more personal level and you to automate routine interactions with AI-powered bots to free up staff and deliver faster responses.
Further, self-service options – which will become a key aspect of customer service in 2023 – can allow customers to resolve their problems themselves when they'd prefer not to speak with an agent. Whatever their needs may be, digital CX technology meets customers at all touchpoints of their support journey.
Offering the right customer support via social media will help you to build loyalty and trust among your customers. Perfect it, and you'll be in the pocket of every prospect and every customer, all the time.
Thanks to Alvaria
Helen Billingham, Senior PR & Social Media Manager, Enghouse Interactive
Elizabeth Tobey, Head of Marketing, FluenCX, NICE
and Vonage for their help writing this article
☆☆☆☆☆
Our readers also share their thoughts on how you can improve the social media customer experience in your contact centre.
1. Focus on Getting the Basics Right
It is important to get the basics right with social media – especially with regard to response times.
I think we should all stop focusing on exceeding our customers' expectations until we can get the basics right – every time!
With thanks to Eric
2. Align Your Marketing and Customer Service Teams
Marketing and customer service must be completely aligned in order to deliver a successful social media strategy.
With thanks to Matthew
3. Monitor Your Social Media Channels 24/7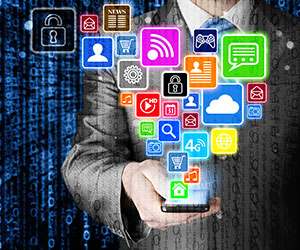 Our social media team monitor our channels 24/7.
They have basic knowledge to help with simple technological issues, but can also refer customers to the right support channel if necessary.
With thanks to Mike
4. Respond as Quickly as the Channel Allows
Customers use social due to the speed of accessing it, so make sure they receive the same response!
With thanks to Coral
5. Offer a Callback Service via Your Social Feed
It can be slow and frustrating to have to take a social conversation into a Direct Message (DM) stream to confirm personal details – especially if the customer is complaining.
We now offer a callback service to help resolve these issues as quickly as possible.
With thanks to Rob
6. Train All Your Agents to Use Social Media
We are currently training our entire customer team to handle social media, so that everyone will be able to respond to a peak in demand.
With thanks to Cheryl
7. Create Subject-Matter Experts Who Can Deliver Quicker Responses
We've created subject-matter experts who are able to tweet well-informed responses quickly.
With thanks to Mike
For more great insights and information on contact centre strategies, read these articles next: