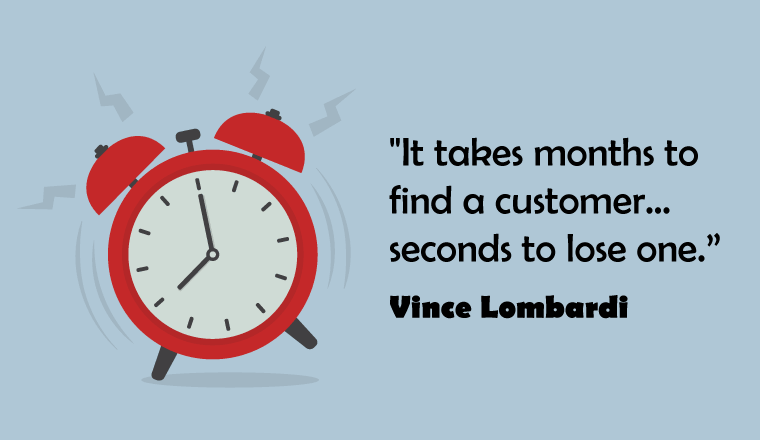 Motivate your teams by making sure that you hang some of these inspirational quotes on the walls of your contact centre.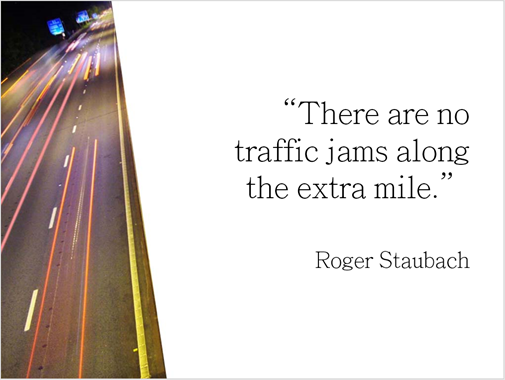 1. "There are no traffic jams along the extra mile." – Roger Staubach
2. "Satisfaction is a rating. Loyalty is a brand." – Shep Hyken
3. "Do what you do so well that they will want to see it again and bring their friends." – Walt Disney
4. "Quality in a service or product is not what you put into it. It is what the customer gets out of it." – Peter Drucker
5. "Make a customer, not a sale." – Katherine Barchetti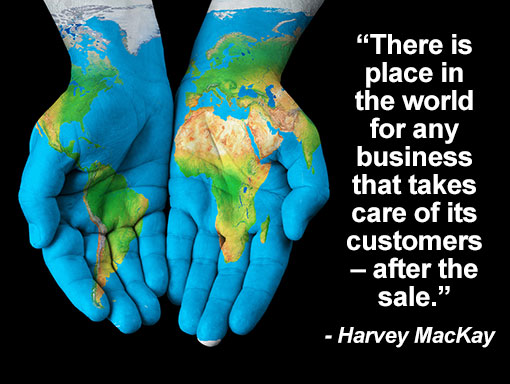 6. "There is place in the world for any business that takes care of its customers – after the sale." – Harvey MacKay
7. "You'll never have a product or price advantage again. They can be too easily duplicated. But a strong customer service culture cannot be copied." – Jerry Fritz
8. "Our attitude towards others determines their attitude towards us." – Earl Nightingale
9. "How you think about your customer influences how you respond to them." – Marilyn Suttle
10. "If people believe they share values with a company, they will stay loyal to the brand" – Howard Schultz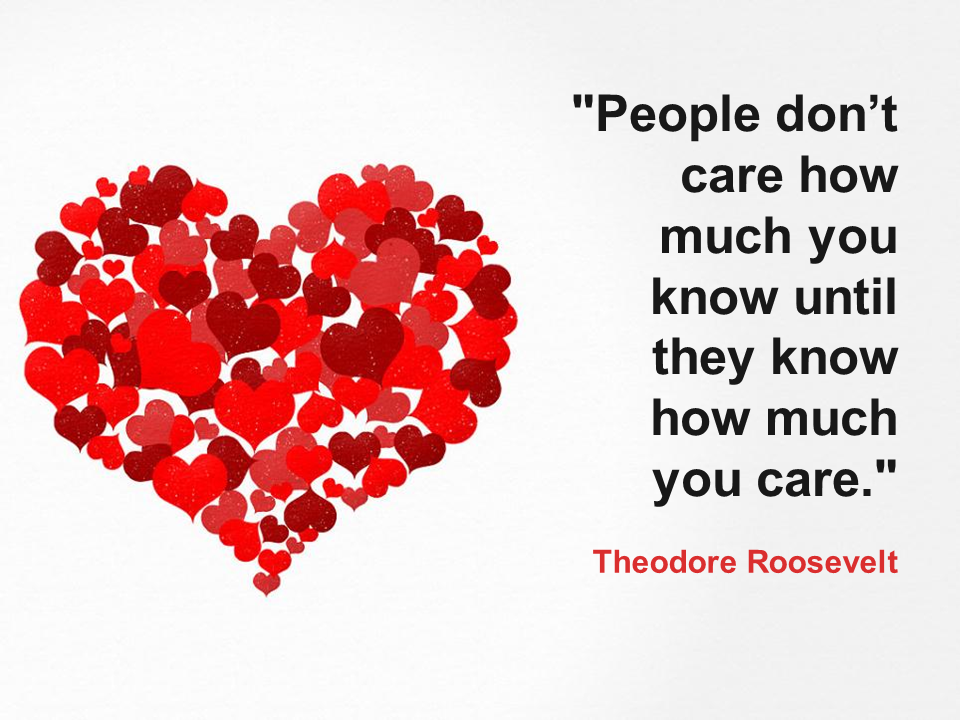 11. "People don't care how much you know until they know how much you care." – Theodore Roosevelt
12. "It is not the employer who pays the wages. Employers only handle the money. It is the customer who pays the wages." – Henry Ford
13. "A brand is no longer what we tell the customer it is – it is what customers tell each other it is." – Scott Cook
14. "Customers will never love a company until the employees love it first." – Simon Sinek
15. "If you are not taking care of your customer, your competitor will." – Bob Hooey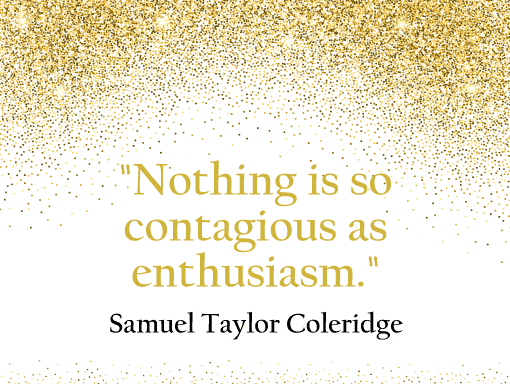 16. "Nothing is so contagious as enthusiasm." – Samuel Taylor Coleridge
17. "Being on par in terms of price and quality only gets you into the game. Service wins the game." – Tony Alessandra
18.  "When you serve the customer better, they always return on your investment." – Kara Parlin
19. "Ask your customers to be part of the solution, and don't view them as part of the problem." – Alan Weiss
20. "Courteous treatment will make a customer a walking advertisement." – J. C. Penny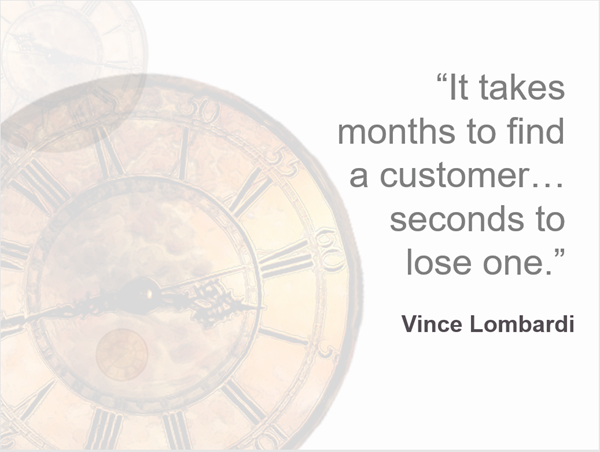 21. "It takes months to find a customer… seconds to lose one." –  Vince Lombardi
22. "Be genuine. Be remarkable. Be worth connecting with." – Seth Godin
23. "The customer is why we are here. If we take good care of them, they'll give us good reason to come back." – Jenny McKenzie
24. "Great customer service doesn't mean that the customer is always right, it means that the customer is always honoured." – Chris LoCurto
25. "The goal of a company is to have customer service that is not just the best but legendary." – Sam Walton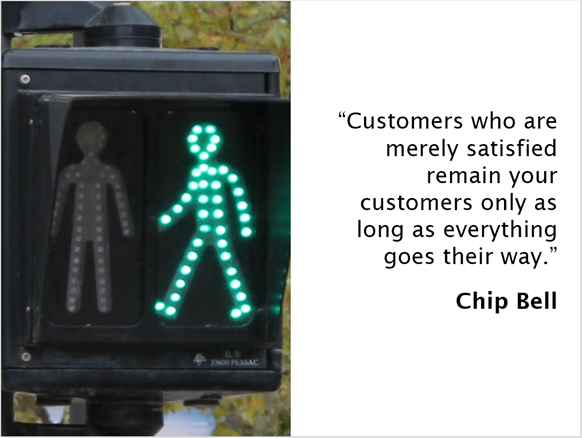 26. "Customers who are merely satisfied remain your customers only as long as everything goes their way." – Chip Bell
27. "A brand for a company is like a reputation for a person. You earn reputation by trying to do hard things well." – Jeff Bezos
28. "Excellent firms don't believe in excellence – only in constant improvement and constant change." –Tom Peters
29. "Customers don't expect you to be perfect. But they do expect you to fix things when they go wrong." – Donald Porter
30. "People will soon forget what you said. They will NEVER forget how you made them feel." – Dr Maya Angelou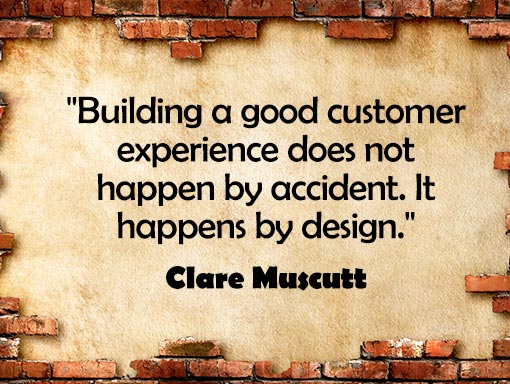 31. "Building a good customer experience does not happen by accident. It happens by design." – Clare Muscutt
32. "Companies designed for success in the 20th century won't be successful in the 21st"– Kevin Howard
33. "One customer well taken care of could be more valuable than $10,000 worth of advertising."– Jim Rohn
34. "Management is doing thing right; leadership is doing the right things." – Peter Druker
35. "The key is to set realistic customer expectations, and then not to just meet them, but to exceed them — preferably in unexpected and helpful ways." – Richard Branson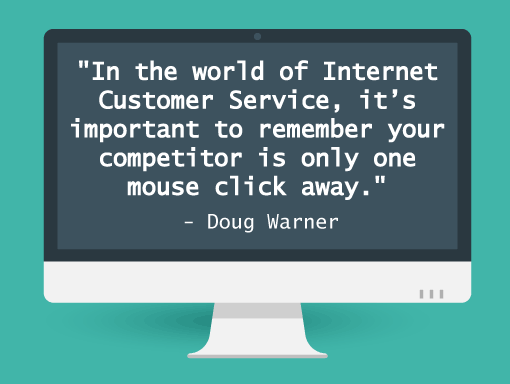 36. "In the world of Internet Customer Service, it's important to remember your competitor is only one mouse click away." – Doug Warner
37. "The more you engage with customers, the clearer things become and the easier it is to determine what you should be doing." – John Russell
38. "Every day we're saying, 'How can we keep the customer happy? How can we get ahead in innovation by doing this?'… because if we don't, somebody else will."– Bill Gates
39. "The purpose of a business is to create and keep customers." – Theodore Levitt
40. "If you're not serving the customer, your job is to be serving someone who is." – Jan Carlzon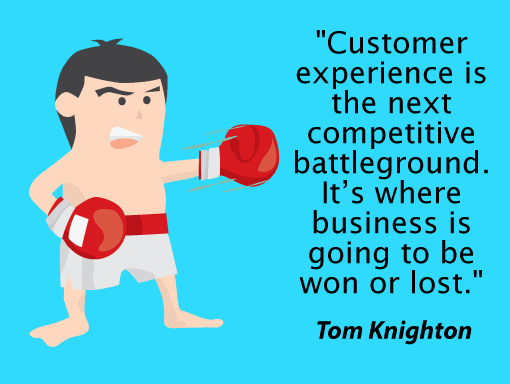 41. "Customer experience is the next competitive battleground. It's where business is going to be won or lost." – Tom Knighton
42. "The customer's perception is your reality." – Kate Zabriskie
43. "Every contact we have with a customer influences whether or not they'll come back. We have to be great every time or we'll lose them." – Kevin Stirtz
44. "We are what we repeatedly do. Excellent, therefore, is not an act but a habit." – Aristotle
45. "After-sales service is more important than assistance before sales. It is though such service that one gets permanent customers." – Kōnosuke Matsushita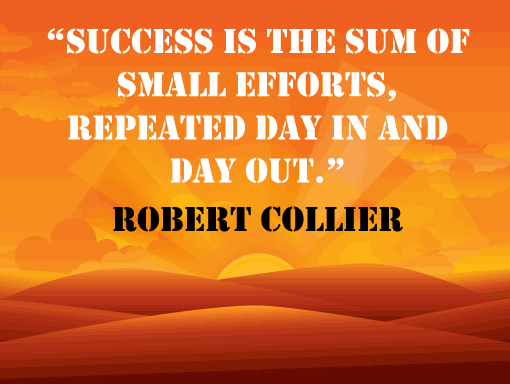 46. "Success is the sum of small efforts, repeated day in and day out." – Robert Collier
47. "Revolve your world around the customer and more customers will revolve around you." – Heather Williams
48. "Consumers are statistics. Customers are people." – Stanley Marcus
49. "The magic 'mind reading' anticipatory service phrase is: 'If that was me, what would I want?" – Steve Cokkinias
50. "Understanding what customers do allows you to predict what they will do next." – Colin Shaw
To find contact centre specific quotes, read our page: Top 25 Call Centre Motivational Quotes
More customer service quotes:
The opposite of talking isn't listening. The opposite of talking is waiting. Frank Lebowitz; Social Studies (1918)
One thing talk can't accomplish, however, is communication. This is because everybody's talking too much to pay attention to what anyone else is saying. P . J. O'Rourke; Sisterly Feelings (1981).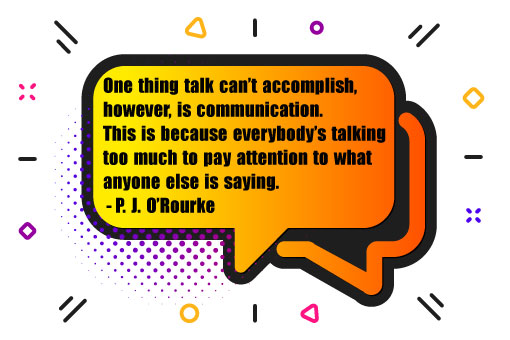 Several excuses are always less convincing that one. Aldous Huxley; Point Counter Point (1928)
There are three kinds of lies: lies, damned lies and statistics. Benjamin Disraeli; attributed to Disraeli in Mark Twain Autobiography (1924)
Work expands so as to fill the time available for its completion. C. Northcote Parkinson; Parkinson's Law
You have delighted us long enough. Jane Austen; Pride and Prejudice (1813)
To err is to human but to really foul things up requires a computer. Anonymous; in Farmers' Almanac for 1978
You know what charm is: a way of getting the answer yes without having asked any clear question. Albert Camus; La Chute (1956).
Good manners are a combination of intelligence, education, taste, and style mixed together so that you don't need any of those things. P.J.O'Rourke; Modern Manners (1984).
What customer service quotes would you use to motivate your contact centre team?
Please share your suggestions in an email to Call Centre Helper.
If you want to make PowerPoint slides of your own to put these quotes into, visit: www.presentationmagazine.com
---