In this interactive webinar we look at the best ways to improve your outbound dialling operation.
This will be a mix of practical hands on ideas and also some technology ideas. Thursday 13th March 2014
And being an interactive webinar you will also be able to participate in the discussion, share your tips and vote in our polls. We will also feature a live web chat in conjunction with the webinar, so that you can share your ideas.
Panellists
• Stuart Pearce, PRG Solutions
• Darren Sullivan, Ultra Communications
• Jonty Pearce, Call Centre Helper
Topics discussed
Increasing productivity
Improving right party connect rates
The best time to make an outbound call
Key Performance Indicators
Manual vs Automated
Call Blending
Your chance to share your own ideas
Sponsored by Ultra Communications.
This webinar is held at 1.00pm UK time, 2pm in Paris, 3pm in South Africa and 8am in New York.
Topics Discussed
Increasing productivity
Improving right party connect rates
The best time to make an outbound call
Key Performance Indicators
Manual vs Automated
Call Blending
Your chance to share your own ideas
Panellists

Stuart Pearce
PRG Solutions

Darren Sullivan
Ultra Communications

Jonty Pearce
Call Centre Helper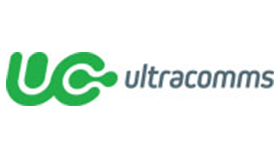 This webinar was brought to you by Call Centre Helper and is sponsored by Ultracomms