Recorded Webinar Title: How to Transform your Customer Experience within your Current Budget
Webinar on how you can transform your customer experience.
Businesses make decisions on business metrics – don't they?  So how do you get business decisions based on customer data?
In this webinar we looked at the tough topic of improving customer service within your current budget.

Agenda
Introduction – Jonty Pearce, Call Centre Helper
How to Transform your Customer Experience in Your Current Budget   – Peter Massey, Budd
3 ways technology can improve customer experience – Tim Pickard, NewVoiceMedia
Interactive Q&A – Live questions from the audience
Your tips – All the tips from the audience have now been turned into an article Top tips to improve your customer experience
Winning tip – "Dazzle customers with kindness and put a smile in your voice. End every call with a 'could I have done more?' attitude."  Thanks to Will
Topics to be discussed
Improving customer experience
Decision flows
Quick wins and long-term fixes
Fixing broken processes
First call resolution
Freeing up resources
Use of technology
Capex and Opex
Engaging the rest of the business
Top tips for improving customer service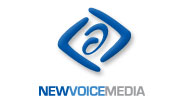 This webinar is brought to you by Call Centre Helper and is sponsored by NewVoiceMedia.
Original Webinar date: November 2012