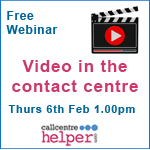 We showed real life case studies of how a number of companies are integrating video into the contact centre.
Agenda
Introductions – Jonty Pearce, Call Centre Helper
Video Overview – Luke Talbot, Azzurri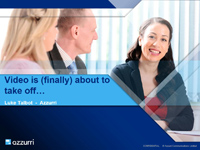 How we use video – Karyn Stevely, Schuh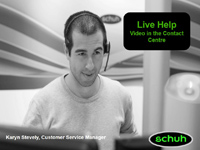 Video Chat Technology – Nigel Thomas, Vee24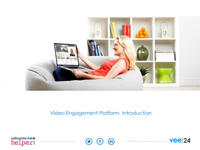 Interactive Q&A – Live questions from the audience and Your tips
Winning tip or question – "If it was possible to put someone on hold during the video chat while you were away getting stock or checking something, you could let them watch advertising video's while they are waiting. This could also helps with specific product marketing and branding. Alternatively you could use it as another source of income by advertising non competitor related products i.e. events, tv etc." thanks to Keith.
All the questions from the audience have now been turned into an article Everything you wanted to know about using video in the contact centre…
Topics to be discussed
How to use video in the contact centre
Which companies are using video
Video technology
How web chat is changing to video chat
Deflecting calls with video FAQs
Your chance to share your own ideas
Original Webinar date: February 2014
---