This week we have a jam-packed special edition on the subject of homeworking.
Steve Mosser looks at effective homeworker management.
From a traditional bricks and mortar standpoint, managing homeworkers is all but scary. We all can appreciate that managing a traditional call centre is challenging in itself, so if the workforce is spread out and working entirely from home, wouldn't this be a recipe for disaster? According to a recent survey by the Professional Planning Forum on homeworking, 50 per cent of respondents think it would be too complex and risky to implement.
The reality is in fact very much the opposite. Managing home-based call centre agents (home-agents) can be much easier than in a call centre, albeit if you set up your operation correctly.
At Sensée we get asked this all the time when we implement homeworking operations for our clients, how do you manage agent well-being, absenteeism, health & safety, motivation, development and coaching?  We also get asked very specific questions, for example, how do I ensure that a home-agent is not smoking while on the phone? What happens if the doorbell rings while on shift? What happens if my employee has an accident while working from home alone?
These questions all derive from the perceived lack of visibility and control managers have over home-based staff. These perceptions are especially compounded in the scenario where the homeworkers are employed directly by the organisation rather than by Sensée.
Having set up hundreds of homeworkers for the HomeAgent Network and blue chip organisations, we have found that there are two key differentiators in successful homeworker management: Processes and Technology. In terms of processes, we established a homeworker handbook, which details clearly the procedures, protocols, 'dos and don'ts' and processes for the homeworkers to adhere to. These are also part of our induction training. From the technology viewpoint we built our own specialist application called TeamTonic, to support these processes. Together, this gives the necessary structure and control mechanisms to manage homeworkers.
In the doorbell example, the handbook makes it clear that when on a shift, agents are not to leave their workstations other than for a personal break. Of course, as in the call centre, agents cannot take a break whilst on a call. TeamTonic detects if a customer is put on hold and looks for a follow-up action (escalation call to supervisor or knowledge base lookup). If no follow-up action is detected, this means that the agent has put the customer on hold and left their workstation without authorisation. TeamTonic will then alert the supervisor on duty, who then has the option to investigate by opening a webcam session to see what the agent is doing (or not doing!).
While some will denounce this as being Big Brotherly, the reality of its necessity needs to be clear to everyone involved. While recruiting and operating with a culture of trust is also important, to establish processes and technology to protect against abuse by agents is primary.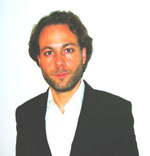 Homeworking is not a risky business if you select and hire the right agents and use the right tools.  Homeworking is a win-win operational model only if the rules are strict and agent behaviour (good or bad) easily traceable. Having the ability to automatically detect any abnormal behaviour and patterns gives us the advantage of being able to efficiently manage our homeworkers. Our internal HomeAgent team leader ratio to agents is 30 to 1, and our HomeAgents still outperform their in-house counterparts on all standard call centre metrics. This is due to the discipline of the agents, and low maintenance and demands they make on the team leaders since they are focused on the job without call centre distractions. So why not look again at homeworking and see how it could help your business?
Steve Mosser is CEO Sensée HomeAgent Network (www.sensee.co.uk)
---

Homeworking Case Study: Canterbury City Council
By implementing homeworking within its contact centre operations, Canterbury City Council has transformed service quality.  Initially set up on a six-month trial basis in January 2006, the aim of the homeworking initiative was to "improve service delivery through the most cost-effective method and to meet business, staff and customer needs", with members of staff initially working from home one day a week through a rota system. With output exceeding expectations, the council moved to make the pilot scheme permanent.  Twenty of the forty-seven staff in Canterbury's customer service operations now regularly work from home with one staff member permanently working from home. Homeworking has:
Improved staff performance and productivity by 15% – 20%
Increased the number of calls it handles by 30%
Increased staff retention
Increased staff motivation
Expanded the number of services provided without an expensive building refurbishment
Enhanced its ability to react quickly in emergency situations
Councillor Rosemary Doyle, said: "We've been looking closely at best practice in the private sector and could see that homeworking made sense.  It offers flexibility to our staff and also benefits our customers because they receive a swift response.  Staff who work from home can apply all their attention to the needs of the customer and everyone gains."
Technology has played an important role in the homeworking initiative. Macfarlane CallPlus contact centre technology supports both Canterbury Council's home and office-based customer service officers – and is tightly integrated with the Council's CRM software.
In the next phase of the Council's homeworking initiative it is exploring the possibility of recruiting housebound people, at the possibility of partnership-working for call handling during extended hours of operation and at exploring video/web conferencing with homeworkers for meeting participation.
Paul Skinner, Director, Macfarlane Telesystems
---

Home working at the AA – a case study
With over 15 million members, the AA by far is the largest motoring organisation with more dedicated patrols than any other breakdown organisation in the UK. The AA employs some 220 homeworkers who require the same level of support as in-house contact centre advisors in terms of training and coaching, call handling (e.g. breakdown and member retention), and quality monitoring. The Quality Team managers across the four AA contact centre sites analyse information in a monthly review meeting with reports generated from a Witness Systems solution, where they can view, evaluate and cross-reference such areas as:• Performance of Sales and Service teams for each contact centre
• Comparison of one team against another, homeworkers versus contact centre performance
• Response activity relevant to AA promotional activity
• Opportunities to cross-sell and up-sell
• Evaluation of member retention processes
• Advisor communication and business skillsKevin Horgan, Homeworking Manager for the AA, also explains, "The integration of the AA homeworkers within the contact centre culture is key as these advisors require the same level of training, coaching, technology, quality monitoring and evaluation as our in-house advisors. Homeworkers handle the same calls and provide the same level of quality sales and service as those in house.
Provided by Cheryl Bilson, Comma Comms on behalf of Verint