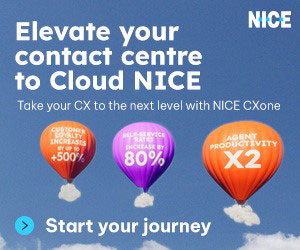 In 2020, the coronavirus outbreak shone a light on just how valuable contact centre homeworking is.
Most contact centres did the best they could for their people, by quickly adopting a homeworking strategy.
This trend is highlighted in the following chart that was created during the early stages of the outbreak.
Yet, many obstacles – which contact centres need to overcome in order to make their homeworking strategy successful – really came to light.
In fact, our readers wrote into us and common homeworking problems found amongst their feedback included:
Connectivity issues
Childcare cover
Getting to grips with new technology
Supporting advisors from far away
Low motivation levels
These challenges were overcome by many, as Susan, one of our readers, told us: "Achieving customer outcomes lowered initially as we dealt with diverse change, but after adapting our goals and customer experience expectations, we have actually improved."
To achieve the same results as Susan's contact centre once did, overcoming some of the most common homeworking problems, our panel of experts might just have advice you need. Their advise can be found below.
Problem 1 – Unclear Policies and Guidelines
According to Call Centre Helper research, less than a third of contact centres were offering homeworking in late 2019. Because of Coronavirus, this percentage would have spiked in recent times.
With all of these contact centres now rushing to the cloud, the immediate focus for many would have been simply: how can we make homeworking a technical possibility?
But, just because your workforce is suddenly working remotely on a daily basis, that does not mean you should let processes and procedures fall by the wayside.
Make sure you go over business conduct guidelines, organizational goals and employee objectives, so everyone stays in the loop and knows exactly how and why they should be performing their jobs.
Problem 2 – Deploying the Necessary Equipment
Just like in the office, your advisors will need the right technology in order to deliver a high quality of service to customers. This can range from hardware like headsets to strong network connectivity.
If you aren't able to provide every remote advisor with a laptop, which can be expensive and logistically challenging during a crisis, having a strong mobile contact centre solution is important.
It's also a good idea to deploy software that's intuitive and easy to use so agents aren't burdened with learning complex new processes and can maintain their productivity.
Finally, make sure that supervisors have the reports and call recording capabilities required to effectively manage and coach their teams from afar.
Thanks to João Safara at Talkdesk
Problem 3 – Guarding Against Social Isolation
As the effects of social isolation kick in, leaders will have to get creative on how to keep advisors engaged and feeling connected to their normal fun atmosphere – even from afar.
With this in mind, some fun ideas to keep advisors engaged will include:
Virtual coffee breaks: Break up your advisors into groups of about 5–7 and set up a virtual coffee break once per day using video collaboration tools. It's great for advisors to see some familiar, smiling faces, and it can be particularly fun to allow them to include family members and pets at home in these coffee breaks.
Peer praise program: Create a virtual peer praise program, encouraging all your agents to give "shout outs" or praise over email to peers and leaders. This will help everyone feel connected and appreciated and foster a sense of community that will continue back into the office.
Theme days: Pick a theme – like favourite movies, sports teams, superheroes, etc. – and encourage agents to dress up and submit a photo to share with the team. You can even have peers vote and award a small prize for the best costume for each theme day!
Problem 4 – Having Performance Visibility
Many contact centres feature large wallboards and screens with up-to-the-minute stats regarding performance measures and advisors can rely on those to keep a pulse on activity.
While your agents are working from home, you must ensure they aren't in the dark about both their individual and team performance.
Ideally, your contact centre software includes dashboards that can arm advisors with these insights from their desktop at home. If not, ensure you send updates on key performance metrics periodically throughout the day, and at a minimum at midday and close of business each day.
These communications will not only keep advisors informed on performance but also help set the pace or direction for their day and keep them engaged and connected to the larger team.
Thanks to Lauren Comer at NICE inContact
Problem 5  – Bringing in Emergency WFM Plans
Contact centres turn to homeworking in disaster situations, and when a disaster strikes, our forecasts and previous staffing plans are thrown out of the window.
In these situations we can add a couple of WFM tricks to our homeworking plans to really protect ourselves when handling overwhelming contact volumes.
Manage schedules, building in extra time for agents to tend to family or other domestic issues.
For example, consider micro-shifts. These are great for homeworking, with no more midday hump or overlap with day/night shifts to contend with.
In addition, we can maximize workforce tools to manage schedules, building in extra time for agents to tend to family or other domestic issues.
In disaster situations, many agents will transition to remote work, so they are likely to have more technical issues, so another tip would be to add a higher shrinkage to forecasts to compensate. This is particularly relevant to the coronavirus pandemic.
A final WFM tip in a health emergency scenario is to allow advisors to submit absence requests without validation.
Problem 6 – Protecting Employee Mental Health
The loneliness caused by social distancing, along with widespread panic over job losses and coping with fluctuating customer demand, can all placing huge emotional stress on advisors. Now is the time to really ramp up your employee engagement programme.
Communicate, communicate and communicate more to counteract strong feelings of isolation and uncertainty. If you held huddles in the contact centre, use web tools to include home advisors.
Once we have settled in, why not introduce "webisodes" to communicate best practices, highlight key employees or spotlight new outbound campaigns.
Finally, show empathy. Remove the stigma of kids, dogs and doorbells in the background. When things get back to normal, your agents will thank you for it with renewed commitment and loyalty.
Thanks to Magnus Geverts at Calabrio
Problem 7 – Guaranteeing IT Security and Support
When setting up remote working, it is important that businesses and their advisors are cognizant of the need for tight security.
Before you even start, your organization and staff need to get their internet connection and security sorted. Hackers and fraudsters often see inexperienced homeworkers as a prime target.
Staff will still need to be certain that their home broadband provider allows them to connect to a VPN. Sometimes this varies between areas, packages and providers.
To keep information secure, many businesses use a virtual private network (VPN). But when working from home, staff will still need to be certain that their home broadband provider allows them to connect to a VPN. Sometimes this varies between areas, packages and providers.
Also, you may need to buy more licences or to expand capacity to accommodate the current increased demand.
Whatever the choice taken, homeworkers should always be able to call on IT help and support.
Problem 8 – Not Using Video Meetings
Human beings are social animals and it is very important that they have regular interaction with their peers, not least for morale and building team spirit.
Video can also play a key role in promoting interaction within the organization itself. More specifically, it can help homeworking agents join in training sessions held by the business.
Also, video meetings also allow advisors to participate in regular team or business meetings, which is key to keeping agents informed, enabling them to interact with their peers and raising their morale.
If employees are to remain collaborative and committed in these difficult times, it is crucial that remote environments are able to seamlessly preserve the human element, while empowering an engaged workforce. Video can be central to that.
Thanks to Jeremy Payne at Enghouse Interactive
Problem 9 – Coordinating Virtual Teams
When an entire contact centre team switches to working remotely, coordination can be a big challenge. To overcome this, greater communication between management and agents is key.
Supervisors should take extra measures to ensure that there is clarity on work processes – with specifics as to who is doing what, and when, shared regularly with the wider team.
Where possible, operations should be simplified, with agents being split into sub-groups to manage certain tasks or 'own' specific types of issue or enquiry.
Also, there are several solutions that can be quickly implemented to help coordinate a remote team. These include virtual dashboards that list live calls taking place, as well as calls in the queue and real-time agent availability status.
Another helpful feature is "call barging", which enables supervisors to join calls when an advisor requires support to defuse a situation.
Thanks to Simon Johnson at Freshworks
Problem 10 – Ensuring Efficient Forecasting and Scheduling
Without an efficient forecasting and scheduling model, particularly doing this period of remote working, the contact centre will fall foul of longer wait times, abandoned calls and service level targets not being met.
Before any crisis where homeworking becomes invaluable, we should have drawn up our "what if" scenario plans.
These plans will include an estimated impact of various disasters on your contact volumes. This will help you schedule the right number of advisors.
You should also be looking at things such as how Average Handling Time (AHT) varies between homeworkers and those in the contact centre, to improve your staffing calculations.
Problem 11 – Motivating Remote Workers
Working from home may really appeal to your agents for the first few weeks. But over time, the attraction may wear off and could be replaced with lack of motivation and a struggle to remain productive.
So, you want to ensure that homeworkers have the space needed to interact with one another and you can also look into more rounded strategies like gamification.
Many WFM systems include a gamification module which positions advisors as players of a game. The system can reward performance (by awarding gold, silver and bronze medals) using pre-determined parameters and metrics.
Ultimately, incorporating gamification during remote working and well beyond will encourage agents to reach specific targets and improve their performance, helping to improve morale and motivation levels.
Thanks to Scott Budding at Business Systems
Problem 12 – Accessing Customer Data
Contact centre homeworking isn't as simple as asking someone to log in from home. You need to have the right phone system capabilities and configuration to handle call queues; it is not just a matter of redirecting calls to mobiles.
One answer lies in intelligent telecommunications technology, which is rapidly advancing and transforming how and where people work, shifting the concept of flexibility to that of freedom.
New cloud-supported interfaces give users the ability to work from anywhere, on whichever device they want.
Agents on the move or working from remote locations can benefit from the same functionality as in the office on their mobile device, with all data being shared back into the business's CRM system.
Not only does this improve the efficiency and personalization of future communications with customers, but it eliminates employee admin time as well.
Thanks to Neil Hammerton at Natterbox
Problem 13 – Staying in Touch With Your Team
Remote working can be an isolating experience for advisors and team leaders. This can lead to reduced motivation, productivity and eventual reduction in service levels.
Organizations  that offer homeworking must ensure managers are still able to support, motivate and coach their team as usual, regardless of their location.
There's a range of different tools and technologies that make this level of communication and support possible amid the change in working environment.
Even when the contact centre is busy, advisors should still be made to feel part of a community and be able to share best practices with one another – so they can better handle contacts from upset customers.
Short video meetings, community groups and an instant messenger function on the advisor desktop will ensure that advisors get the chance to refocus and the support that they need.
Thanks to Reg Dutton at EvaluAgent
Problem 14 – Endangering Your Contact Centre Culture
Some organizations have been keeping work at home at arm's length, fearing to "let the genie out of the bottle", worried about the risk of changed employee expectations, reduced productivity, loss of culture, and other risks related to security and community.
Now we are facing a worldwide community health crisis, work at home is very suddenly a reality for some organizations.  It is important to tackle the risks and positive possibilities of this type of work as soon as possible.
Deliberately plan specific time into work schedules for communication. Unstructured collaboration time, where significant amounts of innovation as well as your organization's community arises, is virtually gone with work at home, and must be structured and replaced deliberately.  Time at lunch, around the water cooler, etc. is now effectively gone.
Use workforce management to schedule 15 minutes, every single day, for supervisors to spend with each employee, usING video if at all possible.  This loss in productivity is worth it to keep your teams functional and healthy.
If individual time is not possible, hold a daily team meeting, again with video if at all possible, where each employee gets a few moments to speak.
Thanks to Eric Hagaman at Aspect Software
Problem 15 – Overcoming Feelings of Monotony
Contact centres are sociable places as staff routinely chat to colleagues during breaks and call on other agents for support when they need it. This dynamic is hard to replicate for homeworkers.
Three practical ways to deal with these challenges are to put in place real-time communication tools, listen and act on feedback, and vary the tasks staff are assigned.
i. Using messaging tools allows people to interact with the rest of their team, strengthening camaraderie while bringing a bit of the contact centre culture to their kitchen table or other home office space.
ii. Managers need to make sure they listen to how staff are feeling and provide empathetic feedback that acknowledges the current crisis and allows for some measure of flexibility.
iii. Finally, provide a variety of jobs for advisors. Rather than a whole shift of the same type of query, mix it up and give them different types of calls, customer groups or channels to diversify their day. Keeping staff fresh and engaged will help overcome the hardships of solitary work.
Thanks to Neil Titcomb at Odigo
For more from our panel of experts, read our articles: