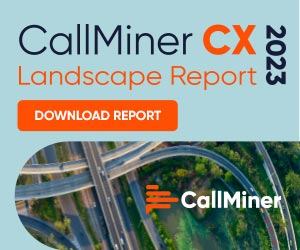 Our panel of experts share their favourite ideas for engaging and inspiring a young team of super-agents in the contact centre.
1. Build Positive Self-Esteem
Agents will often convince themselves that they can't do something, when in reality it may well be within their ability.
By building your team's self-esteem, you can eliminate these limiting beliefs and fill your team with positive energy that will inspire them to pick up their performance.
To get the ball rolling, encourage leaders to run energetic, five-minute huddles at the start of every day.  These will ideally include individual shout-outs for high quality scores, great customer feedback or simply doing something nice to improve contact centre culture.
Find out where your team are excelling in call monitoring sessions, give them praise and ask them to share some best practices with the wider team.
Next, engage in strength spotting. Find out where your team are excelling in call monitoring sessions, give them praise and ask them to share some best practices with the wider team.
2. Wave Goodbye to Pizza Friday
A staple of motivating young agents in the contact centre is Pizza Friday. Unfortunately, incentives like this no longer cut the mustard. Why? Because, while these incentives are nice at first, they then become an expectation and even a distraction.
Although you may indeed notice an initial increase in engagement, the long-term impact on engagement rates is negligible. Yet if you were to then take away the incentive, motivation and performance will no doubt dip.
It is therefore time to rethink your old incentive plans, making sure that the incentive is:
Relevant to the job that your team is doing
Conditioning the right behaviours to improve performance
Frequently updated to ensure continuous inspiration
Gamification meets each of these three key criteria, while also inspiring healthy competition between your teams and driving skill growth.
3. Provide a Personalized View of Performance
Just take a moment to consider the environment in which young agents have grown up. They are used to online learning platforms such as Bitesize, Udemy and even YouTube for tutorials.
These platforms are used by this generation to teach themselves and gain immediate insights into their performance. They understand personalized learning. It makes things much more meaningful.
Thanks to Ed Creasey at Calabrio
4. Understand the Importance of Mental Health
When working with young people, it's crucial that colleagues and managers are aware of signs of mental health difficulties, and know how to respond appropriately.
These signs can include the individual being anxious and irritable, finding it difficult to concentrate or remember things, exhibiting a lack of self-care, becoming suspicious and paranoid, and more.
There are then many ways colleagues and managers can potentially help – from having an informal conversation through to calling on the assistance of a trained Mental Health First Aider, and making a formal referral to a professional mental health care professional.
To do this well, make sure that these processes and procedures are well documented and form part of a robust and comprehensive mental health and well-being programme.
Thanks to Mark Walton at Sensée
5. Explore Mobile Scheduling Capabilities
From shopping to streaming, your young agents "have an app for that". Super-agents want instant, real-time access to everything, including the ability to manage their work schedules.
Giving agents anytime, anywhere access to manage schedules from an app on their mobile phone provides them with the flexibility and freedom to balance their work and home lives.
Just think, super-agents can make major life decisions like buying a car or applying for a mortgage from a mobile app – why shouldn't they be able to do something as seemingly mundane as swap shifts with a peer, pick up and add extra hours to work, or get immediate approval for time off?
Workforce management software enables this on-the-go capability to keep agents engaged, happy, and focused on growing their careers.
6. Shadow Other Teams
Many view the contact centre as a stepping-stone or "foot in the door" to other parts of the organization.
While many super-agents may have different contact centre roles and opportunities on their long-term career plan, many view the contact centre as a stepping-stone or "foot in the door" to other parts of the organization.
One way to inspire this group is to give them a front-row seat to what happens in other functions by job shadowing.
Shadowing can open their eyes to future opportunities, helping them to better understand "what" other functions actually do and whether it would be a good fit for their skill set.
Also, such an experience enables super-agents to forge internal relationships and network, which increases their chances of being considered for a potential future role.
Oh, and job shadowing also has an added bonus of positively contributing to a culture of understanding across functions that agents can bring back to their day job now.
7. Create Super-Agent Avatars
Today's gamers spend their free time in a virtual world of avatars and pixels, and are drawn to the addictive, social engagement of these imaginary worlds. But can you bring that same type of engagement to the workplace? Yes!
Using avatars as part of your gamification programme lets super-agents create and customize a graphical representation of their character and persona.
Using performance management software, agents can customize avatars to reflect their personality, with the ability to purchase additional items.
These include hairstyles, clothing, accessories, and even pets using their gamification earnings.
Avatars and gamification are a fun way to motivate super-agents to achieve business and professional goals, while expressing themselves and creating a social working environment.
Thanks to Lauren Comer at NICE CXone
8. Master Your Employee Feedback Strategy
Offer feedback so agents take it to heart. When things go well, give agents specific examples of what they did right and explain how it benefited the customer and the company.
When there's room for improvement, discuss the interaction. Give concrete examples and explain why their actions matter in the bigger picture.
Then, be sure to support your super-agents even further. Coaching sessions are opportunities to do so. Use them to let agents know that you value their efforts and are available to help them as they strive to improve.
Thanks to Kristyn Emenecker at Playvox
9. Give Your Super-Agents a Voice
No doubt, some of your young super-agents are social experts. They can provide guidance on communication strategy and social channel management, which may prove invaluable.
Continue to harness that creativity and motivation by encouraging them to become proactive members of communities within the company.
It could be in their spare time. It could be once a month, but enabling them to have a voice within the business can drive engagement, while improving relationships across the organization.
Thanks to Ben Booth at MaxContact
10. Don't Skimp on Personal Progression
Agents join contact centres for two reasons:
As a stop-gap before they move on to bigger things
To take the first step into employment
Yet, regardless of their reasoning, you have an opportunity to grow and retain young talent.
Many contact centres, however, fail to do so. They are concerned that by moving high-performing super-agents into non-customer-facing roles, they will lose key expertise.
If you don't allow your team member to develop, they will – in time – realize that they can do just that with another company.
However, if you don't allow your team member to develop, they will – in time – realize that they can do just that with another company. They then take the skills and experience that they could have transferred to other team members with them.
Don't make this mistake. Remember that many contact centre leaders initially started out as agents on the phone and that there is a very high chance a new employee will be the leader of tomorrow. Be clear that the opportunity exists for your super-agents too.
Thanks to Drew Naylor at MaxContact
11. Work Smarter, Not Harder
Tedious administrative tasks are at the bottom of every young super-agent's wish-list. Luckily, new technologies can automate these troublemakers, while helping agents achieve "more with less".
Such solutions include productivity-based features, intuitive user interfaces (UIs) and automated workflows, letting super-agents focus on high-value queries.
Just think of personal growth in solving those, as well as the efficiency gains in removing repetitive tasks and making administrative work a thing of the past.
By implementing the right technology – to automate tasks like after-call work (ACW) – agents can spend more time solving complex customer queries. This enables them to grow into super-agents with every personal win and feel fulfilled in their workplace.
Thanks to Nikhil Shoorji at Infobip
12. Share 360° Feedback
Feedback leads to insights, which leads to enhanced output.
Unlike conventional top-down feedback, 360° feedback comes from multiple sources at different levels.
This includes customers, colleagues and managers.
Agents receive the insights they need to adjust and grow, without feeling "put-upon" by a manager.
Positive and negative feedback are both valuable, but positive feedback should be heavily weighted.
Just remember, feedback leads to insights, which leads to enhanced output. In turn, this generates more feedback. The result is continuous improvement.
A great benefit of such a feedback loop is that it demonstrates to agents the positive effects of their efforts. It also enables the team to constantly build their skills, putting them in a strong position for career advancement.
Thanks to Jake Gardiner at Odigo
13. Offer Growth Opportunities
Whether a contact centre decides to stay 100% remote or adopt a hybrid model, providing professional development, as well as remote training and growth opportunities, for your team is a key competitive advantage in today's new normality.
Examples of growth opportunities include adopting self-paced distance learning solutions that allow agents to learn in a way that best meets their needs. These may also help agents overcome their day-to-day challenges within the contact centre.
As a result, learning tools can dramatically improve customer satisfaction and business results if agents apply what they are learning as they grow professionally.
Thanks to Sabine Winterkamp at Five9
14. Flex Your Schedules
A study from Indeed found that more than one in four employees in organizations that are not perceived to support work–life balance plan to leave their companies within the next two years.
Add to this the fact that contact centres can be a stressful place and you can see the potential negative impact on overall productivity and health.
This can lead to absenteeism and attrition, as your super-agents may also suffer from burnout.
For these reasons, businesses are increasingly opting for flexible practices that allow workers to choose the hours they work (and, if the technology allows, from where) to minimize the effects of stress and develop a better work–life balance.
Thanks to Frank Sherlock at CallMiner
15. Automate the Time Wasters  
Across the contact centre, there are many monotonous, repetitive tasks that are part of daily processes agents are expected to follow. These tasks include:
Updating customer records
Searching for a specific product or service
Looking up company policy information
Copy and pasting
Inputting data
Not only are such tasks uninspiring but, in many cases, they are an inefficient use of a super-agent's time.
By applying intelligent automation to these manual tasks, agents are more able to engage in stimulating activities such as providing better, more empathetic customer service.
Thanks to Aviad Abiri at NICE
16. Cater to Super-Agent Shift Preferences
To optimize resource and minimize expense, create effective shift patterns that ensure service levels are met but that also provide planning patterns that contribute to an agent's work–life balance and engagement.
With preference-based scheduling, contact centres ask the agent to specify several preferences for shift allocation.
These preferences can be based on days of the week, start times, or even preferred working patterns.
A workforce management system will then be able to allocate the shift that best matches the agents' requirements. This ensures staffing requirements and staff preferences are both being met.
Thanks to Neil Draycott at Business Systems
For more from our panel of experts on supporting contact centre teams, read our articles: