Here Nick Drake-Knight finishes up with a perennial problem for the sector: improving first-time resolution. Read on to learn his recommendations.

All call centre professionals know that customers want to speak quickly to someone who can resolve their difficulty or enquiry with minimum fuss. Customers are – just like us – busy, busy people. They have better things to do than take time out to telephone a contact centre, with the expectancy of frustration that most people have when preparing to make such a call.
If you think about it, there is an emotional reason for making the call. It is either a planned movement away from 'pain', in the form of worry, frustration or psychological discomfort, or it is caused by an urge to seek out some psychological 'pleasure' – maybe securing a loan for a new car, or to arrange delivery of a new purchase. In either case, the motivating factor is often felt to an intense degree by the customer, and is a strong motivator for them.
The key word here is 'felt'. The frustration or expectancy that customers 'feel' (the F word) is a very real physical experience. It is well documented that psychological feelings of anxiety translate in to physical feelings in a very real physiological form: muscles tense, pulse rates quicken, breathing patterns change, and blood pressure rises.
What customers don't want is to have their enquiry dealt with in a cumbersome or complicated fashion. This will have the effect of reinforcing the anxiety of wanting to move away from discomfort, or of frustrating the search for psychological pleasure.
Taking away the pain, reinforcing the pleasure
Not surprisingly, those operators who minimise anxiety, and maximise pleasure, create a climate for the customer that is more attractive to do business with than those operators where customers' ambitions are frustrated.
And one of the most effective strategies for reducing frustration and maximising pleasure is to create a one-stop-shop where the customer feels special.
First-time resolution (FTR) is a well-used phrase in call centre environments, representing the utopia of accurate service at optimum speed, which matches or exceeds customer expectation. If FTR is to work well, there are a few essential ingredients required:
Single point of contact
Staff's ability to access and provide information for customers promptly
Professional service delivery style of call centre operative
Some of the most highly regarded contact centres I have worked with have developed their own 'super service' teams where gifted customer service professionals present a comprehensive service to customers built around an individualised care package for each caller.
Essentially, the contact centre professional offers a personal service, and is – wherever possible – the only person the customer speaks to. It's a single point of contact that has been hugely popular with customers, and understandably so. The 'super service' team members have to excel at making each customer feel really special and important to the organisation.
Taking communication to a new level
Unsurprisingly, such an approach requires extensive product knowledge by the 'super service' agent – not to mention elegant communications skills. And this is where techniques such as 'clean language' and 'amplification' come in to their own, creating rapid rapport and a sense of understanding.
What do I mean by these terms?
To start with clean language: this is something used extensively in therapeutic and clinical environments, revolving around the use of exactly the same words, phrases and tonality as the fellow communicator – in this case the customer.
Clean language has the effect of confirming to the caller, indirectly, that the call centre operator has listened carefully to the caller and 'understands'.
For example, a customer may say that she is "sick with worry" about the error on her credit card bill and that she wants to "sort it out quickly".
She did not say she is "concerned" or that she wants to "resolve the dispute"; she said "sick with worry" and "sort it out quickly". A good agent will feed back the same language, perhaps as follows: "Well, we don't want you being sick with worry. Let's sort this out for you. And we'll do it quickly."
Making a noise about amplification
Amplification, in contrast, is the art of 'ramping up' a comment by a caller so the customer believes the agent has not only listened and understood, but that the service offer will do what the customer desires, and more besides.
The words 'really', 'so', 'very' and 'ever so' are all useful in amplifying a comment. To use our previous example, but with amplification built in: "Well, we don't want you being sick with worry. Let's sort this out for you. And we'll do it really quickly."
Amplification works well when it is used to feed back a comment from a customer that is complimentary. For example, if a caller says: "Well that sounds pretty straightforward", a good agent should reply: "That's right, it is. It's ever so straightforward."
This has the effect of doing four things for the caller. It confirms that:
The agent was listening
The agent understands
The caller was right in his/her assessment that it is 'straightforward'
Actually, it is even more straightforward than he/she originally thought
When combined with an understanding of the customer's 'emotional driver', the agent has a high probability of achieving excellent customer satisfaction ratings.
Other things to bear in mind
Of course, selecting the right people for the 'super service' role is critical and the adage – recruit for attitude, train for skills – has never been more apt.
Understanding the customer's 'map of the territory' is an essential part of the process of building massive rapport with the caller. 'Super service' team members have to learn about individual perspectives, difference and diversity, and the absolutely critical ability to step inside the customer's world. This requires a degree of skill not usually associated with call centre staff. Linguistic skills are at the heart of these competences.
Where specialist back office information is required, a skilled agent will need to explain to the customer that, rather than keep him/her on the phone, he/she will be called back at a time convenient to the customer, by the same person. While not exactly revolutionary, this personal approach is massively impressive to customers more familiar with less intimate corporate processes.
The benefit for the customer is that they really do feel special and are usually appreciative of a well-informed, polite and caring call centre person who has built a relationship, even if fleetingly.
You see, first-time resolution is as much about understanding the mindset of the caller as it is about process management. Find the right people, give them 'super service' skills and give them as much knowledge and access to information as possible. Then step back and listen as they delight your inbound callers with an empathy your customers have rarely experienced.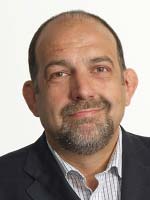 Nick Drake-Knight is an author and freelance writer. He is director of customer service at mystery shopping consultancy Performance in People
Tel: +44 1983 568 080
Website: www.ndk-group.co.uk