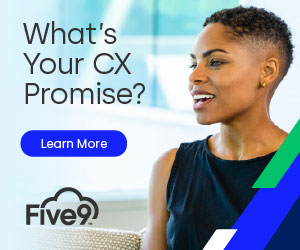 Date :
Thursday 12th October 2023
Location :
Virtual
Register Now!
Rated as some of the most beautiful restaurants in London and with over 40 locations across the UK and Ireland, The Ivy Collection prides itself in providing glamorous and unique dining experiences since 1917. Just as this famous restaurant business is dedicated to providing exceptional dining, they are also devoted to providing excellent customer experiences.
Join this customer webinar for a lively conversation with Jon Davis, CTO and CIO of The Ivy Collection, and Thomas John, Five9 VP of Partner Sales–International. Learn why The Ivy Collection chose Five9 to digitally transform their customer service interactions, provide personalised experiences, and improve their business's bottom line.
In this webinar, we will cover topics including:
The latest CX trends and insights in the hospitality industry
How to leverage all channels to stay ahead of consumer expectations and personalise every customer interaction
Technologies required to future-proof your contact centre and improve both the agent and customer experience
Key takeaways CX professionals must consider when upgrading their contact centre operations