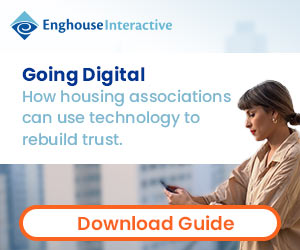 Enghouse Interactive has signed a partnership agreement with HybrIT Services, an IT solutions and managed service provider, as a platinum channel partner on its EMEA partner programme. The move represents the latest phase of a long-standing business relationship between the two companies.
HybrIT will focus on delivering the Enghouse Customer Experience suite which includes Contact Centre, Attendant Console and Quality Management Suite (QMS), as-a-service, to customers across multiple sectors including local government, housing, finance, and manufacturing.
Targeting SMEs to large global publicly listed companies, the solutions will sit in the Azure cloud integrated with Microsoft Teams Voice as a Service platform.
"We are delighted to have formed a strategic partnership with Enghouse," said Nigel Cox, Chief Information Officer at HybrIT Services.
"We have vast experience within the Microsoft space, having achieved multiple certifications and we are one of a few Gold partners to be certified for the Azure Cloud in the UK.
"We knew that Enghouse solutions would be a great fit for the Azure Cloud given they are natively integrated with Microsoft Teams, this allows us to leverage the advanced features in Azure, such as Cognitive Services.
"All in all, the resilience of the Enghouse and Microsoft technology working together has helped us achieve rock solid reliability."
"As we move forward, we are now looking at delivering their Console for Microsoft Teams in the Azure Cloud," adds Cox. "Customers are telling us they want a console as-a-service as well as the wrap-around service we offer on top of that."
Enghouse will continue to deliver ongoing support, including training HybrIT's team on using its contact centre solutions.
According to Cox: "The people we deal with at Enghouse are all accessible, approachable, and helpful. They are easy to work with and have great knowledge and expertise."
Gary Bennett, VP of Sales – EMEA, Enghouse Interactive, said: "We are thrilled that HybrIT has achieved silver certification within our EMEA channel partner programme. We have established an honest, open relationship where knowledge is freely shared.
"They are a partner that has shown true innovation within the Microsoft space, and we look forward to developing new tailored software as a service solutions for our mutual customers."
Moving forwards, HybrIT is continuing to grow its sales and customer service teams, safe in the knowledge that Enghouse will be there to assist them as and when required.
With Enghouse's support, HybrIT is now developing new reporting tools to be used in the contact centre and looking to develop more packaged, off-the shelf solutions for smaller customers.
For more information about Enghouse Interactive - visit the
Enghouse Interactive Website