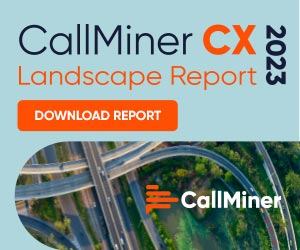 Frank Sherlock gives his advice on how to boost your First Call Resolution (FCR) rates and details much more about the metric.
FCR is an important contact centre metric and element of customer relationship management (CRM). The term is self-explanatory: a contact center's ability to resolve customer problems, questions or needs the first time they call, with no follow-up required.
FCR not only helps gauge customer satisfaction – the higher your first-call resolution rate, the more satisfied your customers tend to be – and, as a result, drive customer loyalty, but also measures your agents' efficiency and, ultimately, acts as an important factor in contact centre profitability.
Often, FCR metrics are considered along with talk time (the average time spent on a customer call). High FCR rates, paired with low talk time, is a common goal for contact centers.
How to Improve First Call Resolution
Research from The Ascent Group shows that 60% of companies that measure FCR for 1+ year report a one to 30% improvement in their performance. And, that doesn't even touch on improvements to the customer experience.
The key to improving first-call resolution is vigilance. You must evaluate current FCR, develop achievable goals, and then put a plan into place. After your plan is in place, it's important to be attentive, measure performance, and track your metrics.
Set Program Goals
Your steering committee should define FCR goals and desired outcomes.
Train your Agents
After setting goals, agent training is the most important step in achieving improved FCR.
Track Performance
Continuously!
Measure on Multiple Channels
A high FCR on phone calls, but a low FCR on chats does not a good overall FCR make. Make sure you're measuring across all contact channels.
Develop Incentive Programs
Agent incentive plans encourage agents to work harder to resolve issues the first time.
Set Realistic Customer Expectations
Updated wait times, backlog reports, monitored turnaround – these help set realistic customer expectations [so they're not expecting resolution in a day, when the standard is, say, a week].
Examples of Improved First Call Resolution
Speech analytics can have a great impact on FCR. Take this example: Aberdeen recently released a speech analytics benchmark study, in which it tracked two groups of contact centers: the "leaders," which represented 30% of the sampled group, and the "followers," which were defined as the bottom 70%.
Surprisingly (but not), the Leaders using speech analytics averaged a 76% first-call resolution rate; comparatively, the Followers had a 23% average FCR.
So, what is it about speech analytics that helps to improve FCR rates? Simply put, FCR can be a tough metric to track: How do you determine whether an issue is fully resolved during the first contact?
Enter speech analytics, which capture real conversation, integrate speech with caller identifiers, and in that way correlate repeat calls with specific agents, products, or issues.
By identifying the reasons behind repeat contact, you can then take action to resolve these underlying issues that affect FCR and the entire customer experience.
Benefits of Improved First Call Resolution
The primary benefit to tracking FCR is the ability to identify issues that lower FCR rates, and then resolve them. Fewer issues mean better FCR rates and, at the end of the day, improved FCR means happier customers.
In addition to customer satisfaction, improving contact center FCR is directly related to improved agent performance, and therefore increased efficiency and profitability.
Challenges of Improving First Call Resolution
As with many contact center metrics, the challenges of improving FCR reside in the how? How can you identify room for improvement and when you do, how can you improve FCR?
Again, this is where technology comes into play. Gone are they days (or, at least, gone they should be) when agents themselves input resolution statuses after a call.
Today, through the use of speech analytics, customer feedback, and other tech, you can streamline how your contact center collects, understands, and responds to raw data on FCR. Then, you can make a plan (see "How to Improve FCR," above).
Best Practices for First Call Resolution
When it comes to first-call resolution, it boils down to consistency. Once you understand your FCR goals, know how to track FCR properly, and have a plan to improve, you have laid solid groundwork.
From there, encourage your contact centre follows first call resolution best practices, so your goals stay current and realistic:
Look at the Whole Picture
Remember that your customers don't just call you on the phone; they're spread across channels, from email and chat, to social media and self-service options.
Define FCR goals for each channel, and assign agents with expertise and FCR ability in each of those channels.
Leverage Interaction Analytics
Put interaction analytics, and especially speech analytics, in place, and you'll have immediate insight into customer-agent communications across channels.
Respond and React to Your Customers
Customer feedback is your key to improving agent performance, boosting the customer experience, and in the process, improving FCR.
Collect customer opinions via social media, surveys, and other methods, and then leverage that feedback to improve policies and refine goals.
First-call resolution is one of the most important metrics for contact center efficiency and customer satisfaction. By implementing best practices, you can reduce repeat calls and boost customer satisfaction by resolving issues and concerns without repeat contacts.
Find out more by visiting: callminer.com