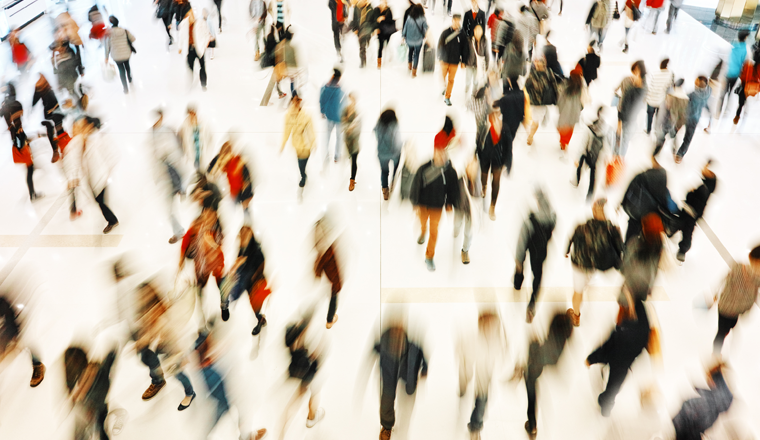 Dave Paulding takes us through some of the key takeaways the Genesys Customer Engage Transformation event in London. 
Competing in the ever-evolving world of customer engagement requires a savvy, collaborative approach.
Kick-starting the second half of the year with the empowering Genesys sponsored Customer Engage Transformation event, over 300 business professionals descended upon Victoria Plaza, London, to learn from the best.
The central question for the day was: "How is technology transforming the way we engage with our customers?" And, Genesys customer AO.com was on hand to deliver the answers.
With an eclectic audience hailing from the higher echelons of big businesses like Barclays, Bosch, Fujitsu and Ikea, there was an energy that set the event apart from other customer engagement conferences – they wanted more than sound bites on tech change. They wanted to hear what other big businesses are doing to deliver customer service excellence in the midst of digital transformation.
Sharing the stage with Pauline Wilson, Operations Director for Virgin Holidays and Bob Stella, Head of Business Implementation for Legal General, Neil Hunter, Telephony Manager for AO.com, disseminated the realities, best practices and future of quality customer engagement.
With its goal to be the best electrical retailer in Europe, AO.com has recently replicated its UK business model to facilitate its recent expansion into Germany and the Netherlands.
Driving its purpose is the motto "to be exceptional in the moments that matter – at every touch point in the business", which Neil Hunter repeats, believing businesses need to care more.
That means not outsourcing core competencies because no one else will care as much about your business as you do.
Evolving your business from within this vortex of digital change, the audience heard that it is essential that you operate from the grounding of your core values.
Neil impressed the importance of recruiting according to these values, looking for the right behaviours as opposed to skill: "You can train skill, you can't train behaviour".
In the same respect, AO.com aim to be brilliant at the basics to keep customers coming back.
Once a business is not only meeting but exceeding customer expectations, there shouldn't be a need for customer interaction.
"The best service is no service," Neil explained, "Customers don't want to interact with businesses."
However, when they do there are usually two types of people: those who want to be told what to do and those who want to make a decision.
It might be surprising for tech hungry businesses to hear so much emphasis on the importance of creating strong team culture, but the robots have not taken over yet!
From the initial point of contact to the delivery of goods, across all touch points and business departments, these values must be aligned to deliver timely, expert customer service.
AO.com utilises the Pure Connect Premise Platform to underpin its customer engagement strategy.
In an age where the multichannel approach to the customer experience is part and parcel of a successful customer engagement strategy, Neil understands better than any that it is the technology that helps businesses to disseminate their culture and values.
"Our website is our shop, so it has to be effortless as can be to help customers make a purchase," Neil explained.
AO.com makes it their business to understand every single journey customers make across the website.
The latest link in its core strategy is the use of Live Chat: "We've recently implemented live chat, because there's a customer demand for it and the insight we get from it is invaluable."
As Neil shared AO.com's enthusiasm for innovative tools available, he hit on the power of social media.
"Social media is the best thing that's happened to our industry, we can't hide anymore. It gives businesses integrity," Neil asserted.
For example, AO.com understands their customers' behaviours and have a journey plan in place so that when customers place a call they are not lost in a hall of mirrors with never ending IVR's – they know who's ringing and tailor the IVR options to the customer's needs.
By minimising this time, they are the lowering the risks of a Twitter backlash, by reinforcing excellent customer experience.
"We are healthily obsessed with the detail: how many calls, how long, about what? We need to know everything." Neil explained, stating the ongoing obsession over reaching an NPS score of 90.
With a varied audience and passionately delivered insights into customer engagement transformation, the event saw business figures mingling and sharing in their latest approaches.
Inspiring and connecting businesses that are serious about transforming their customer engagement in the digital age, the Genesys sponsored event was a resounding success.
This blog post has been re-published by kind permission of Genesys – View the original post
Published On: 24th Aug 2017 - Last modified: 26th Feb 2019
Read more about - Archived Content
---