Remember back in kindergarten when you looked forward to "Show and Tell" on Fridays so you'd get the chance to talk to the class and show them one of your most prized possessions?
Being able to "show" your cool new toy or pet dog made all the difference then, and it still does today.
Unfortunately, until now, contact centres have only been able to engage in the "tell" portion of the information exchange. Now, with advances in 3G mobile phones, the opportunity exists to add the "show" back into the equation.
While a video-based contact centre may seem futuristic, a number of organisations are experimenting with the technology today.
Benefits of the video contact centre
Companies are drawn to video because it provides the following benefits to customers and contact centre operations:
New opportunities for self-service: New Interactive Voice and Video Response (IVVR) solutions offer a visual, web-like user interface for menu presentations yielding faster navigation and richer services.
More effective technical and installation support: We've all heard the saying, "A picture is worth a thousand words." Providing video clips for frequently asked technical questions will decrease call time significantly. The caller can replay the video as needed to see what comes next and what, if any, steps they may have missed. In many cases, this could eliminate the need to escalate calls to expensive experts and reduce on-site visits.
Enhanced up-sell/cross-sell opportunities: Many organisations try to use their IVR solutions to sell additional products to existing customers. However, customers often feel trapped and extremely annoyed when forced to listen to a lengthy offer before they can get the information that they need. This can lead to lower response rates and a negative customer experience. A video call that dedicates a portion of the screen to offers and promotions could be more favourably perceived.
New branding and advertising opportunities: Video can enable innovative solutions such as playing targeted ads to callers on hold and the use of avatars in video menus to further reinforce corporate branding.
Enhanced agent effectiveness for complex sales: Video is also an effective tool that agents can use to better assist customers and speed up purchasing decisions. Once the caller has explained their requirements, the agent could provide video clips for the three or four products that best suit their needs. The caller would then be able to rapidly compare each product's feature set and price to reach a decision quickly. This solution is ideal for helping customers to better understand the nuances of big ticket electronics and specialised sporting equipment, enables financial advisors to easily demonstrate their latest investment opportunities, allows real estate agents to push only those properties that best match a buyer's requirements and enables travel agents to show hotel details to assist in the booking of reservations.
Video calls on 3G mobile phones
Technically the video-based contact centre service isn't that far off. Today, however, the majority of deployed 3G video calling solutions have some form of entertainment value, such as mobile TV, video on demand, and voice portals for sports, news or weather. As with other emerging technologies, mobile video will proliferate with consumers first and will then enter the business world. Entertainment solutions make people more familiar with the technology and, eventually, this will create demand for business applications.
Business applications need to be designed to offer tremendous value or an element of entertainment. Unfortunately, consumers pay more to make a video call than a traditional voice call.
Getting the customer to press the "Make Video Call" button rather than the traditional "Make Call" option will be difficult if there is no perceived value. For example, technical support groups can provide customers with video clips to demonstrate how to solve a particular issue. Or, theatres can allow customers to view movie trailers as part of a self-service ticket purchasing solution. Offering a more engaging and useful customer experience today will definitely pay off in future loyalty.
Adding video to your contact centre may not be as difficult as you think. First you need to set up and promote a new number for 3G video-based services. A video gateway is required to convert the call from 3G to VoIP. This enables the company to leverage their existing contact centre infrastructure. The contact centre must then ensure that their IVR platform supports video. They will also need to set up a content server to store the video files.
When designing video-based solutions, it is important to separate user interface design from the application logic.  This enables you to offer the same service across many different communication channels (standard voice call, video enhanced call, web self-service, etc.). Taking this approach will make you more agile and able to quickly introduce new services as mobile phone enhancements are developed.
In the future we may also see more video being used as people become more comfortable with using webcams on their Skype calls.
I don't know about you, but I looked forward to "show and tell" all week long when I was a kid. I'm already looking forward to customer service experiences that inform and communicate through a richer interface and even entertain us at the same time.
---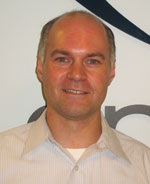 John Joseph is vice president of corporate marketing at Envox Worldwide, a voice solutions provider based in Westborough, Mass. www.envox.com