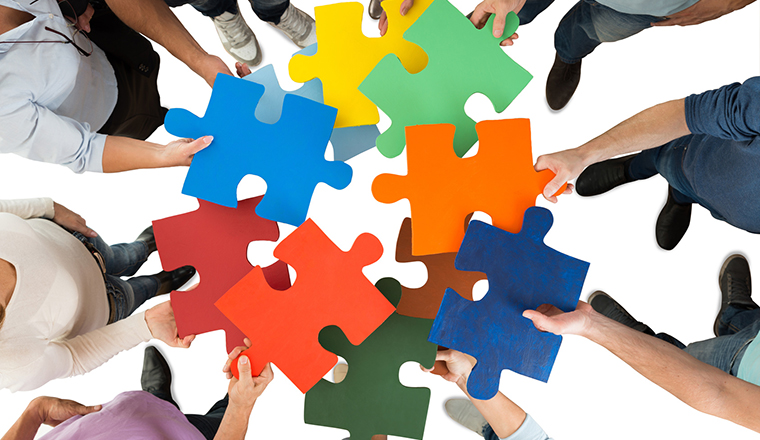 Audio and communications technology specialist Jabra is an initial contact centre headset supplier integrating its professional audio portfolio with the Cisco Finesse platform. It now offers customisable control box functions through the new Jabra Contact Center Agent App for systems running on the Cisco Finesse servers*.
Jabra is empowering agents using the Cisco Finesse platform to use their time more efficiently. The new Jabra Contact Center Agent App Jabra Finesse application, which is installed directly onto the agent's PC, helps contact centre agents with two main functions.
Firstly, it allows contact centre agents to change state to Ready/Not Ready by pressing a dedicated button on the control unit of the headset. This helps the agents focus their time and ensure they are not disturbed by inbound calls during times when they are busy with desk work.
Secondly, agents can start recording a call at the touch of a button on the headset, which means any sensitive calls start being recorded immediately. This ensures any relevant calls can be documented for analysis or training purposes.
Moreover, the Jabra CC Agent App ensures that the agent can sign off from work with one click of the button on the Jabra headset. With these unique features the Jabra Contact Center Agent App improves the Cisco Finesse call centre agents work efficiency, by enabling frequently used call features to be easily controlled directly from the Jabra headset control box.
Productivity gains
Cisco Finesse is a next-generation agent and supervisor desktop designed to provide a collaborative experience for the various communities that interact with your customer service organisation. It helps improve the customer experience while offering a user-centric design to enhance customer care representative satisfaction as well.
Jabra's research report Productivity at the Office – Challenges 2015 revealed the importance of concentration and collaboration. It highlighted the paradoxes that businesses face in trying to create a productive working environment, whilst staff battle with distractions, poorly organised meetings and ineffective technology. The research found that the most productive call centre agents have the right supportive technology available – they are 28% more satisfied with their supportive technology than the least productive agents. These constant challenges mean productivity can be hard to achieve – investing in the right technology to support employees' working modes and styles can help businesses facilitate an effective balance of collaboration and concentration.
Holger Reisinger, SVP, Jabra Business Solutions, comments: "Once again, Jabra is bringing a leading market solution in the form of integration with Cisco's Finesse platform. Jabra fully appreciates the fast moving nature of the contact centre of today, as agents are constantly seeking solutions that offer their customers a better call experience. Using Jabra's professional audio devices means agents can get the most out of their Cisco Finesse system. Jabra and Cisco will continue to work closely together in order to continue exceeding customer expectations."
Compatible devices in Jabra's professional audio portfolio include:
The Jabra Biz 2300 and 2400 II USB: Built to survive in a high-performing contact centre, the Jabra Biz series provides both ambient noise reducing sound in the agents ears and a noise-cancelling microphone that also avoids air shocks
Any other headset can be used if connected to the Jabra LINK 260 USB adapter
Jabra Contact Center Agent App is easy to install and configure. The app is installed on PC whereas devices are installed on Cisco Finesse Server. This software is available free to existing customers and partners and can be downloaded from: Click Here.
Cisco Customers can pilot Jabra Contact Center Agent App and request free Jabra trial units from: Click Here Terms and condition apply.
* Cisco Contact Center Enterprise, Cisco Package Contact Center Enterprise and Cisco Contact Center Express using Finesse as Agent and Supervisor desktop
---