Here are some things we learnt from Motability Operations about introducing and maintaining a usable knowledge management system.
1. A knowledge management system isn't a "roll out and walk away" project
Most knowledge management system implementations fail because the management team treat it as a one-stop project – which is launched and then forgotten about.
Maintaining a usable knowledge management system is an ongoing job that you should expect to assign at least one (if not two or three) full-time employees to.
2. You will need the support of your agents to keeping the system updated
Feedback from your agents will be key to keeping your knowledge management system updated, so you will need to make it easy for your agents to alert you to any problems.
Motability Operations receive 40-50 bites of information each week straight from the front line, with suggestions about everything from adding new information to changing the layout of a page to make it easier to read during a call.
Also remember to thank agents for their feedback and show them where their suggested changes have been implemented. This will help to nurture a positive relationship between your agents and knowledge management team.
3. Simple navigation will brand the system as the easiest source of information
Forcing your agents to use the knowledge management system won't work – especially if they don't trust it to be correct or haven't used one before.
The trick is to make it easier to use than asking the person next to them. Simple navigation and help tools will help agents to access the necessary information without putting customers on hold – or pestering their neighbour.
4. Recruit your knowledge management team internally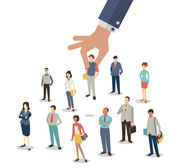 While it can be tempting to bring in a knowledge management expert who has managed a system in their previous role, it can be far more beneficial to recruit your new team internally.
By recruiting your team straight from the front line, you can be confident your new knowledge management system will tackle the real issues surrounding live customer calls.
This inside information can also help to ensure all information is presented in the clearest and most logical way, in line with the established call-handling process.
5. All content will need to be tested before adding it to the system
You will need to test all of your content before launching it in your knowledge management system, to be confident your agents will have everything they need from day one.
One of the best ways to test your content is to hold a series of 'testing workshops'. Your testing team should be made up of a mix of old and new agents to help gain balanced input.
It can also help to swap your team leaders between departments when testing any new information, because this unfamiliarity will help stop any assumptions from being made.
This thinking should be extended to the ongoing process of adding new content to the system, as it only takes a couple of bad experiences for your agents to stop trusting the knowledge management system and resort back to asking their colleagues for advice.
6. Don't punish agents for giving out wrong information if it is in the knowledge management system
Agents shouldn't be marked down for giving out information they read from the knowledge management system – even if it is wrong.
For success, you need to nurture a culture of trust between the agents and the system – and this should be reflected fairly in your quality reviews too.
7. Everyone in the contact centre will be able to deal with any query
In a large contact centre, an IVR can help route callers to the right department for the answer they need – as it is near impossible for a single agent to handle all call types.
With central access to knowledge and process maps, however, all agents will be equipped with everything they need to deal with any query – so there will be little need for multiple departments to exist, or for an IVR to route callers between them.
While this will fundamentally change your contact centre structure, the new variety of work should have a positive impact on employee engagement.
8. Team leaders should defer all questions back to the system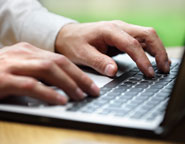 Your team leaders will play a key role in nurturing a culture of trust between agents and the knowledge management system.
Make sure your team leaders understand this – and train them to defer all agent questions back to the knowledge management system.
Responses such as, "Did you check the knowledge management system?" or "Let's see what the knowledge management system says?" can help agents accept the knowledge management system as THE source of information in your contact centre.
9. The induction phase will focus on soft skills and using the new system
The induction phase is typically spent cramming new recruits with information, with agents often being sent away with large (out of date) manuals to memorise.
Once you have a knowledge management system in place, however, knowledge retention will no longer be a key requirement. The main concern will instead be teaching agents how to access information from the knowledge management system.
This should also free up more time for soft-skills training, which can help to improve the quality of customer conversations.
10. Your succession planning strategy will need a rethink
In a contact centre without a knowledge management system, knowledge is power and often the key to promotion.
This can lead to a company culture of promoting those who have been there the longest (and by default know the most), rather than those who show an aptitude for developing other people.
However, the introduction of a knowledge management system can act as an equaliser, which can help you select your next management team based on their true leadership potential – rather than scrabbling around the next time one of your team leaders hands in their notice.
What has been your experience of introducing a knowledge management system?
With thanks to Motability Operations