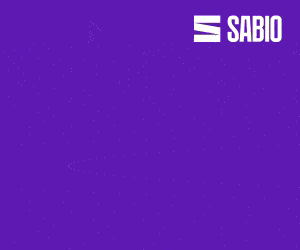 Leeds City Council has selected Sabio to provide an innovative real-time customer satisfaction survey solution to support the council's Voice of the Customer programme.
Sabio's automated Bright Navigator post-call survey tool will enable the council to capture customer feedback in real-time, provide extended intelligence on key customer satisfaction, and the insights needed by the contact centre team to optimise customer engagement.
After a successful pilot project in the council's Housing and Council Tax & Benefits departments, Leeds City Council will deploy Bright Navigator post-call surveying across all key customer-facing activities.
During the pilot, the council's contact centre team was able to clearly demonstrate the impact that wait times were having on CSAT scores, and used Bright Navigator to develop an evidence-based approach towards improving performance at an optimal cost.
"At Leeds City Council we're constantly working to fine-tune contact centre performance – to secure operational efficiencies while carefully balancing the requirement to deliver high quality services to our growing and ageing population," commented Ann Johnson, Leeds City Council's Customer Service Resourcing Manager.
"Using Sabio's Bright Navigator cloud application we've been able to show precisely how factors such as wait times and first contact resolution directly impact the customer experience."
"This has helped us to build a clear business case around securing additional contact centre headcount, and the solution also provides valuable benchmarking capability – so that we can track our ongoing performance and measure how the council is performing within a broader sector-wide context."
Sabio's Bright Navigator customer satisfaction surveying allows organisations such as Leeds City Council to know what their customers really think is critical when exploring ways to improve the services that are being delivered to them.
The cloud-based solution provides automated post call surveys, broken down to team and agent level, with results available in real time. This allows the precise analysis of CSAT scores by department and individuals, helping to drive positive service delivery behaviours, resulting in increased First Contact Resolution (FCR) and Customer Satisfaction (CSat).
"It's great that Bright Navigator is already providing the council with new insight into what their customers really feel about the service they're getting, and we look forward to working closely with Leeds City Council Insight team as they apply these CSAT findings into their ongoing coaching and performance improvement activities," added Simon Thorpe, Head of Customer Insight Solutions for Sabio.
"We know that having access to this level of customer feedback information in real-time proves invaluable, indeed we've found that Bright Navigator users typically increase their CSat scores by 30% by taking advantage of its 360°feedback and intelligent analysis capabilities."
Sabio has worked closely with Leeds City Council over many years to deploy and support the council's core contact centre platform and workforce optimisation solutions.
This latest contract sees the council taking advantage of the customer insight capabilities made available following Sabio Group's 2018 acquisition of the Bright UK Limited customer service data and analysis business.
---
Recommended Articles