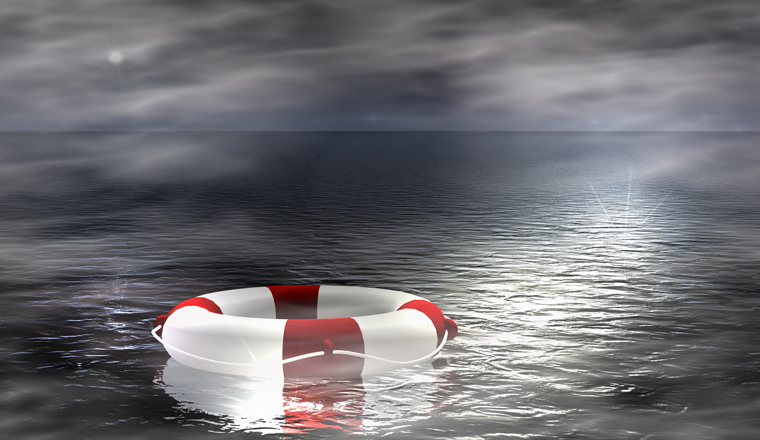 A pilot application has been developed and launched, in a matter of just weeks, which could help to save lives.
By using the MATS Low-code development platform, HM Coastguard has developed a new communication application in just five weeks, aiming to reduce incident response times and ultimately save more lives.
The project was the brainchild of the agency's work with Vodafone, a MATS partner, which came to MATS with a project to develop a new digital service to complement HM Coastguard's existing pager system for contacting Coastguard volunteers during an incident.
Teams from the Coastguard and MATS were able to develop a working prototype of the new task and alerting system in a one-day workshop and have the pilot system live five weeks later.
The new system sends out a text message to each volunteer, similar to how the current pager alerting system works. But the major difference is the greater level of incident information the new system provides.
Volunteers are told where the incident is, what's happened and what to do when they arrive at the scene. They can then reply to the text message to inform the command centre of their status before making their way direct to the scene, when appropriate.
As well as reducing command centre call traffic and incident response times, the system also allows volunteers to send an SOS signal and have their location tracked, should they get into difficulties.
HM Coastguard's Matthew Leat explains: "The speed of the development process with MATS Low-code has been phenomenal, and we also had weekly meetings with our Customer Success Manager to ensure everything was on track.
"With five weeks of development and user acceptance testing, we were able to get a pilot version live."
Following a successful pilot with two groups of volunteers, HM Coastguard rolled out the new solution to around 3,500 volunteers nationally, in June, as their primary call-out communications tool.
Martin Scovell, Founder of MATS, says, "Coastguard volunteers do an incredible job and we're proud to be helping them do that job more effectively.
"With an average of 23 people rescued around the UK coastline every day, the new task and alerting system will enable volunteers to respond to these incidents faster.
"They'll also arrive armed with more detailed information about what needs to be done at the scene, saving valuable time when it matters most."
This blog post has been re-published by kind permission of Netcall – View the original post
Published On: 24th Aug 2017 - Last modified: 26th Feb 2019
Read more about - Archived Content
---