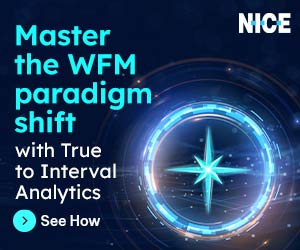 Monday was the first day of spring and time to freshen up the call centre.
Why not start off your spring clean with our latest round-up of call centre hints and tips.
1. Treat everyone the same – nice
As the boss, you'll inevitably have to make some difficult decisions and you may not always be the most popular person in the office! But always treat everyone respectfully and they should do the same.
2. Value people
Show your staff their value to your business. This could be through rewards, such as team days out or taking them for lunch, or just little treats for the office like cakes or desk-based massages. If resources are tight, just tell them how much you appreciate them.
Feeling under-appreciated is one of the biggest factors in personnel becoming demotivated and leads to poor morale and ineffectiveness. Never become complacent where this is concerned.
3. Say yes to old-fashioned social networking…
That's the one without the computer!
A close-knit team benefits everyone. People are more inclined to get out of bed in the morning if they like the people they work with, and staff that enjoy working together work better together, resulting in increased productivity. So encourage social occasions and a sense of fun in the office.
Brad Burton is author of the book 'Get Off Your Arse' 
---
4. Eliminate the fear
Inspired leaders recognise the need to remove fear from the work-place and instead of engendering fear they focus their energy on creating a "safe environment".
The focus is also on achievement. It is about what people get right, not what they may have got wrong.
Kevin Dougall, Managing Director of leading HR Consultancy APHR Solutions
---
5. Don't just reward top achievers
Don't just concentrate on rewarding top achievers – use incentive and motivation strategies to increase employee engagement and lift performance of everyone within your organisation.
6. Use vouchers and travel rewards – not cash
Use vouchers or travel rewards to recognise staff achievements as cash bonuses can be lost in monthly salaries and the value of the reward is therefore also lost for the recipient.
7. Host a rewards dinner or use a company meeting
Consider an incentive programme that really creates hype and excitement within your organisation. Host a glamorous dinner to recognise achievement and present rewards to staff. Give spot prizes, for example, to create energy within the room and have all personnel engaged and involved.
The efforts and achievement of all should be publicly recognised at company meetings with personal presentations by a senior manager, as well as in all forms of communication.
Andy Philpott, Marketing Director, Capital Incentives & Motivation
---
Finally a few tips from the notebook of our Editor, Jonty Pearce…
8. Text messages
If you are using text messaging people can be very intolerant of misspellings. Call handling agents are not necessarily good at spelling.
You may need to check with compliance that you have people's permission to send them text messages.
Text messages could reduce the cost of communication with customers. A letter can cost 25-30p for the stamp, where a text message could be 5-10p.
9. Building communication across your teams
Set up a little Facebook-type application on your intranet where people can add in their own profile. People can then see if they have any common interests such as supporting the same football team.
10. Unscheduled breaks
Breaks can be quite contentious and do not take account of problems like "I was stuck on a call" or "I want to go on my break at 3pm with Flossie".
Some call centres are experimenting with unscheduled breaks. One way of doing this is to ask the agent to take the break at the best time for the business. You could push it down to the team leader level.
One technique is to have five tennis balls in a bowl. When an agent goes on a break they take one of the tennis balls with them. If there are no balls in the bowl you cannot go for a break.
11. Preferred working patterns
A number of contact centres have been asking people to put together their preferred working shift patterns. Some of them say that it must include one 5pm or one 8pm per month or week. Others insist one Friday evening per month. The employee then has to stick to the shift pattern for at least 12 months.
One company was able to get 87 per cent of people working their preferred shift and then recruited a 'flex team' to fill in the other gaps. This has been very popular with employees.
12. Delay your welcome messages
Removing your welcome messages may help to reduce the abandon rate. Many people abandon after 5 seconds when you play your first recorded message. Letting the phone ring a little longer could help to reduce your abandoned call rate.
13. Use back-office staff to help with peak call volumes
You could use back-office staff to answer calls when you get a spike in call volume. If they cannot solve the problem they will at least be able to take a message for a call-back later.
14. Punctuality
Measuring punctuality and reporting back to the team leaders can result in an improvement in lateness over the short term. The challenge that you will have to watch is that it could be viewed as a bit negative. "You penalise me for being 5 minutes late, but did not mention that I left 10 minutes later that day".
When looking at punctuality look at persistent lateness rather than one or two instances.