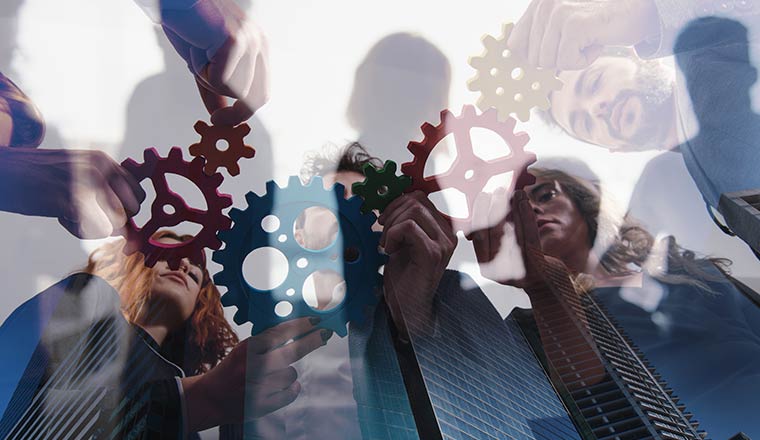 © alphaspirit - Adobe Stock - 205597621
Natterbox have announced a partnership with Atlantic Technologies, an international Salesforce cloud consulting partner, to offer customers a comprehensive digital transformation solution.
The strategic partnership will enable Atlantic Technologies, a platinum partner of Salesforce with offices in London and Milan, to offer its customers the option to integrate a highly flexible, simple-to-use, compliant telephony system into their CRM.
Clients of the partnership will be provided with the means to deliver improved customer service over the phone that benefits from access to a complete 360-degree view of customer data and interactions.
This partnership will particularly benefit customers in the professional services, healthcare, life sciences and manufacturing industries, for which effective communication and customer services are vital to maintain relationships and brand loyalty, and, in the instance of healthcare, to contribute to saving lives.
This news follows the recent expansion of Atlantic Technologies' UK office, which currently staffs 10 employees, with the goal to grow to 40 by 2020. This partnership comes at an exciting time for both companies as they look to significantly expand internationally in the next year.
"We're delighted to be partnering with Atlantic Technologies," said Neil Hammerton, CEO and co-founder of Natterbox.
"Its expertise in implementing effective digital transformation strategies will be enhanced with a voice and telephony offering, ensuring the very best in customer and employee experience."
Fred Walker, Sales and Board Director at Atlantic Technologies, added: "At Atlantic Technologies, our main focus isn't just the technology, but ensuring that the customer and employee experience is flawless for our clients. Voice communication should be and is a big part of many companies' digital transformation journeys."
"By partnering with Natterbox, we are able to offer our clients the latest in telephony and a tool that will help them provide a personalised and streamlined experience to their customers."
"The integration with Salesforce also makes it a vital tool for the development and support of customer service staff and sales teams, and our clients benefit from fast deployment times."
The partnership is already available to prospective and existing clients of Atlantic Technologies.
To find out more about Natterbox, visit: www.natterbox.com
---
---
Recommended Articles
Related Reports