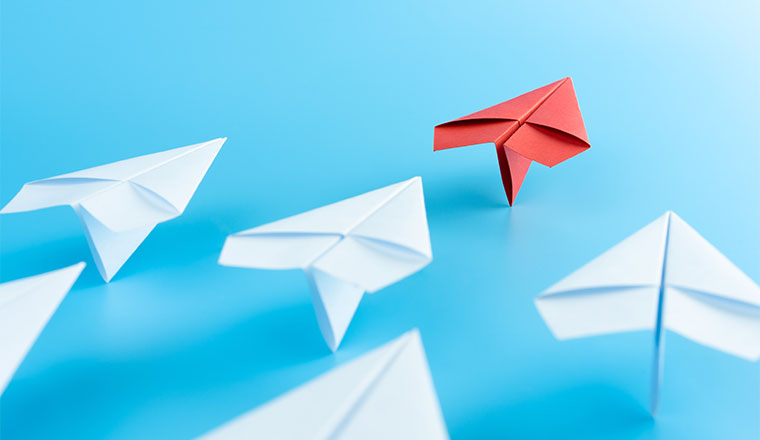 © Worawut - Adobe Stock - 211787304
NewVoiceMedia have been positioned in the Leaders' quadrant in Gartner's Magic Quadrant for Contact Centre as a Service, Western Europe for the second consecutive year.
Gartner's Magic Quadrant offers visual snapshots, in-depth analyses and actionable advice that provide insight into a market's direction, maturity and participants.
NewVoiceMedia believe the key tenets behind Gartner naming them as a Leader were their global expansion and omnichannel capabilities, together with their ability to integrate with Salesforce and other CRM solutions.
The cloud contact centre provider's inside sales platform is helping companies worldwide improve their customer experience by bridging the conversation gap from digital interactions to voice, making every conversation great.
NewVoiceMedia feel this classification of Leader from Gartner underscores their total commitment to helping their customers deliver a better, more emotive customer experience and the company looks forward to continuing to develop this world-class customer success for their growing customer base.
This growth is evidence that in today's socially connected and digitally driven world, customer experience has become one of the key battlegrounds for organisations of all sizes.
Consumers have more knowledge and choice than ever and, regardless of sector, this means people judge every business to the highest possible standards. It has therefore never been more important to keep up with rising customer expectations.
Check how your company is performing by asking yourself these three questions.
1. Do you fully understand your customers' omnichannel experience?
Six out of 10 customers change their contact channel depending on where they are and what they're doing. This means one day your customers can ask a question via Facebook and the next, they could call your contact centre with a complaint.
In an era of empowered and ultra-connected consumers who expect a rich and consistent experience irrespective of interaction channel, businesses that excel in engaging customers across channels can retain nearly three times as much business as those without an omnichannel strategy.
NewVoiceMedia recently unveiled their fully integrated omnichannel solution which enables businesses to drive digital transformation and create unified, consistent and integrated experiences, irrespective of the channel chosen by the customer.
Organisations can now route voice and interactions through email, chat, SMS, video and social channels in an integrated and unified manner, uniformly empowering digital and voice agents, optimising resources and improving management of KPIs across all customer interaction channels.
2. Are you able to deliver a personalised customer service experience?
Competing in a data-driven world means personalising experiences. Customers expect every business to remember them, and they don't like to be treated as a faceless consumer. As a result, the service agents representing your business will need to have access to every customer's account history and unique preferences to personalise communications.
The NVM Platform enables businesses to put customer-centric data in front of agents in real time. If a customer calls your business after asking a question via email or social media, the agent handling the call will then be able see details of all past interactions. Combined with intelligent routing technology, this capability reduces the effort needed to personalise the service journey and cater for individual needs.
3. Do you help your customers to help themselves?
Consumers are asking an increasing number of questions across more and more channels. For simple queries, they don't want to pick up the phone or send an email, especially if they're already on your website or mobile app. Self-service is popular because it provides customers with the ability to fix many problems without having to call a company.
Tools such as chatbots and FAQ pages enhance the customer experience by saving time and empowering people to help themselves. What's more, easily accessible self-service options operate on a 24/7 basis, meaning customers can find the answers they need without having to wait until your contact centre is open so they can talk to someone.
Final Thoughts
Technology has fundamentally changed customer expectations. Getting customers to become loyal to your business is largely dependent on maintaining positive experiences. In this context, developing a smarter and more personalised service will keep your business ahead of customers' expectations.
To find out more about NewVoiceMedia's positioning as a Leader in Gartner's Magic Quadrant for Contact Centre as a Service, Western Europe, and learn about more trends and factors driving the cloud contact centre market, view your complimentary copy of the report.
This blog post has been re-published by kind permission of NewVoiceMedia – View the original post
To find out more about NewVoiceMedia, visit their website.
---
---