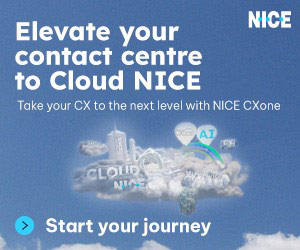 NICE and LiveVox have announced that NICE has entered a definitive agreement to acquire LiveVox, a leading AI-driven proactive outreach provider.
NICE's industry-leading platform CXone, with its advanced digital engagement capabilities, and Enlighten, the industry's only AI purpose-built for CX, combined with LiveVox's sophisticated and rich proactive outreach portfolio creates the only truly unified platform converging all interactions, voice and digital, attended and unattended, inbound and outbound.
Together, NICE and LiveVox will help organizations accelerate their CX operations into the digital era with smart conversational AI at scale.
Joining forces, NICE and LiveVox will help enterprises around the globe to create proactive, personalized experiences for their end customers, meeting them on their preferred channel using a method that is right for them, mastering CX in the Digital and AI era with:
an interaction-centric cloud platform,
convergence of knowledge, data, channels and CX capabilities,
purpose-built AI that fuses people, technology and processes.
NICE is recognized as a global market leader in CX with the most robust AI-driven cloud platform for managing customer interactions of all types, digital and voice, agent-assisted and consumer-led.
NICE CXone has the largest array of native applications to manage customer journeys, improve employee engagement and drive complete performance.
Moreover, CXone provides the most comprehensive embedded AI with Enlighten encompassing hundreds of CX-specific models that enable holistic and fluent consumer experiences.
LiveVox has over two decades of CX domain-specific expertise and leading capabilities in AI-driven proactive outreach serving some of the world's largest enterprises. LiveVox has a diverse and loyal customer base comprising hundreds of enterprises of all sizes.
NICE's acquisition of LiveVox also builds upon both companies' domain expertise and incredibly talented teams. The acquisition will unite two CX leaders with supplementary technologies, deep domain expertise and a shared passion for innovation.
Barak Eilam, CEO, NICE, said, "Today, we are taking another major step in making smart conversational AI a reality. The era of Digital Engagement is already here and we are excited to enable organizations to propel their Digital Engagement and Conversational AI forward.
In joining forces with LiveVox we now have the strongest and broadest proactive outreach portfolio. NICE has a remarkable track record in augmenting its leading innovation with complementary acquisitions.
I am excited about this acquisition, and I am positive that together with the experienced and talented LiveVox team we will create an outstanding incremental value to our customers and shareholders."
John DiLullo, CEO, LiveVox, said, "This is great news for our customers, employees, and shareholders. NICE is an amazing organization and its breadth, reach and commitment to continuous innovation promise to amplify our growth and the capabilities of the complementary solutions we can bring to market together.
Today's announcement marks the beginning of a thrilling new chapter for LiveVox, and we are excited to embark on this journey alongside a prominent global leader in Customer Experience platforms and trusted AI solutions."
Transaction Details
Under the terms of the merger agreement, at the closing of the transaction LiveVox stockholders will receive $3.74 in cash for each share of LiveVox common stock. The merger agreement has been approved by the boards of directors of NICE and LiveVox.
Following entry into the merger agreement, the holders of a majority of the outstanding shares of LiveVox approved the merger agreement by written consent, and no other approval of LiveVox stockholders is required.
The transaction is expected to close in the first half of 2024, subject to certain regulatory clearances and other customary closing conditions. Upon completion of the transaction, LiveVox will no longer be publicly listed or traded on Nasdaq.
The transaction is expected to be cash flow positive and accretive to NICE's operating income, operating margin and non-GAAP EPS during 2024. The transaction will not impact NICE's share buyback program.
This blog post has been re-published by kind permission of NICE – View the
Original Article
For more information about NICE - visit the
NICE Website