Webinar Date
- Wednesday 3rd April 2019 at 15:00pm UK time
Click here to register
The contact centre contains within it, all the information required to greatly improve the customer experience. However, with low budgets being a common problem, many contact centres struggle to use this information and redesign their services to better the customer experience.
In this webinar, we present cost-effective strategies on how to improve the service that you offer to customers at key moments in their experience and add great value to your operation.
And as it will be an interactive webinar, you will also have the opportunity to share tips and ask questions of the audience and other attendees. We run an interactive chat room in parallel with the webinar.
Panellists
Amy Scott
Sedulous Consulting

Tamsin Dollin
NICE inContact

Jonty Pearce
Call Centre Helper
Topics to be discussed
Service design
Improving customer journeys
Reducing costs
The role of the contact centre
Creating actionable insights from customer data
Top tips from the audience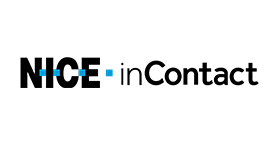 This webinar is brought to you by Call Centre Helper and is sponsored by NICE inContact.
You won't want to miss this exciting webinar.


Click here to register
This webinar is held at 15:00pm UK time, 16:00pm in Paris, 16:00pm in South Africa and 10:00am in New York. A replay facility will also be available.
If you are attending one of our webinars for the first time, we suggest you arrive 10 minutes early to allow for the software to download successfully.
---