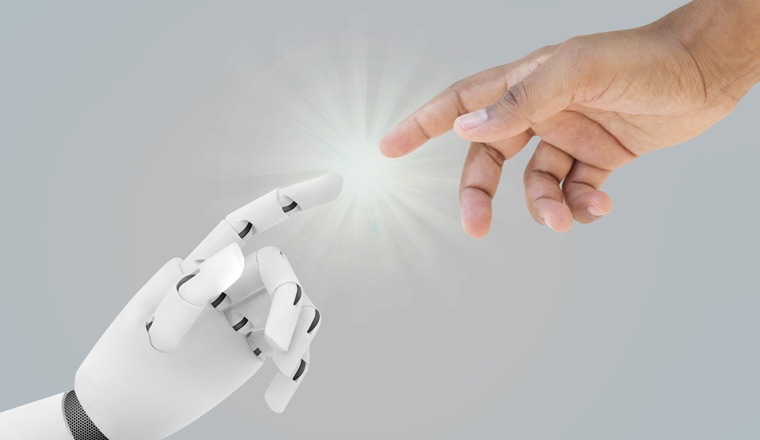 Genesys is hosting a free 60-minute global webinar on July 19 and 20 that examines "blended AI" for customer-facing departments.
The webinar will also explore how automation and artificial intelligence combine with the power of the human touch in the contact centre, companies bridge the gap from average to magnificent customer experiences.
It will also cover the impact AI can have on other customer facing departments, such as Marketing, Customer Care, and Digital Commerce.
Here is a detailed overview of the event.
What Will be Discussed?
Firstly, attendees will get the chance to meet "Kate", the new customer experience AI from Genesys, and Discover Blended AI by Genesys
Then a discussion will take place, where we talk about keeping up with your customers' expectations and the increasing demands on your employees is a challenge. After all, a revolution is happening in customer-facing departments as organisations embrace artificial intelligence to support customer experience.
Bots can be an effective way to gain efficiencies at a lower cost, but bots and your employees need to work together to enable smooth and seamless handoffs at the right point in the customer journey. So, we will ask: are customers satisfied with automated self-service and bot assistance?
Attend this webinar to hear from Genesys product experts how "Kate" and blended AI can have a positive impact on your customer experience strategy and business goals.
Who Will Attend?
Participants in the webinar include:
Remy Claret, product marketing director at Genesys
Lindsay Frazier, global solutions director at Genesys
Veit Irtenkauf, product line manager at Genesys
What Will You Learn?
Join this webinar to learn about:
Delivering magnificent experiences when bots and human join forces
Seamless AI integration across all channels
Personalised omnichannel experiences backed by employee engagement and business optimisation solutions
When is it?
Wednesday, July 19 — 60 minutes (Live Sessions)
North America: 11 a.m. PT / 2 p.m. ET
Latin America: 1 p.m. CDT / 3 p.m. BRT
Thursday, July 20 — 60 minutes (Semi-Live Sessions)
Europe, Middle East & Africa: 2 p.m. BST / 3 p.m. CEST
Asia-Pacific: 1 p.m AEST / 11 a.m. SGT
How to Attend?
Register now to by following the link: www.genesys.com
---