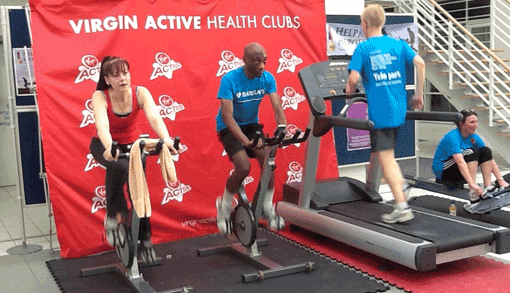 On 7th November Sam Leigh's Operational Change and Readiness team from Barclays undertook a 24 hour gym to raise awareness and money for the Help for Heroes Charity.
Two spinning bikes, a treadmill and a rowing machine were kindly supplied by Virgin Leisure and Parkway Fitness so that a number of individuals could see if they could workout around the clock.
Through the 24 hours individuals took it in turns to run, row and spin for 30 minute session (although some did do session back to back).
A surprise Zumba dance class at 12.30 on Wednesday also gave some brave women an opportunity to burn off many more calories to the amusement of many onlookers!
The positive attitude and atmosphere continued through the night with sandwiches, cereal bars, sweet drinks and chocolate keeping everyone going for the full 24 hours.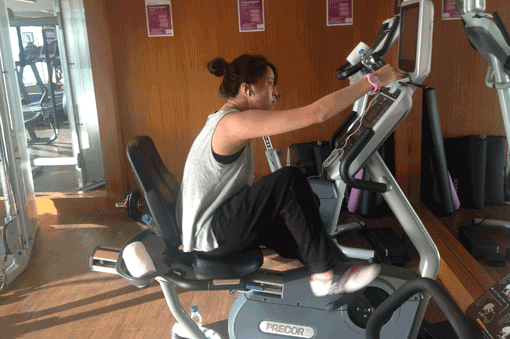 At the same time, over 5000 kilometres away in Chennai, Southern India, the offshore training team also completed the 24 hour gym synchronising with the UK using the Hilton Hotels gym.
There were some great achievements with Mark Carrington rowing the equivalent of crossing the Channel, Gavin Barnstaple running a marathon and Craig Spark running rowing, but mainly cycling 160 kilometres.
The whole event was a tremendous success. Lots of people freely gave their time, effort and after a lot of time on the spinning cycles, very sore bottoms, for a great cause. Over £2500 was raised which, with Barclays pound for pound helped the total to well over the target of £5000.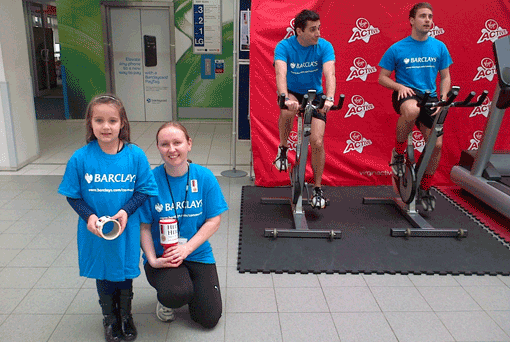 Published On: 28th Nov 2012 - Last modified: 22nd Mar 2017
Read more about - Archived Content
---