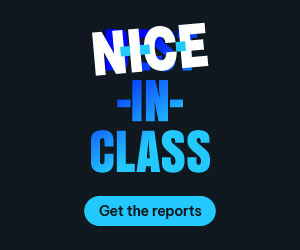 Liran Meir Frenkel at NICE looks at agile, continuous contact centre performance management for an age of hybrid work and quiet quitting.
Economists might be ready to declare that the Great Resignation is largely over, but contact centres are grappling with the same talent challenges as they did before and during the pandemic.
Some 63% of contact centre leaders surveyed by Deloitte said they face staffing shortages, forcing them to be more creative and proactive in finding, hiring and retaining agents.
The challenge doesn't end with attracting and keeping talent. Contact centre leaders also face the imperative of improving employee performance at a time when burnout levels remain high and motivation is low.
At this time of quiet and loud quitting, less than 23% of employees consider themselves to be thriving or engaged at work—with knock-on effects for performance.
To turn the situation around, forward-thinking organizations are reviewing their approach to performance management.
Whereas quarterly or annual performance reviews may have been appropriate for times when human capital was plentiful and everyone worked from the office, contact centres today need a more agile approach.
Traditional performance appraisals still have their place, but these should be supplemented by continuous performance benchmarking and coaching.
In addition to measuring individual performance, it's key to adjust performance management for a more collaborative, hybrid workplace. It's also time to give employees more transparency into their performance results.
Transforming Contact Centre Performance with Transparent, Continuous Benchmarking
This is where a contact centre performance management solutions has an invaluable role to play. Such a solution is an all-in-one, single source of truth, offering insight into performance trends, providing transactional data for all roles and enabling transparent, continuous feedback in real time for agents, teams and supervisors.
A performance management solution enables you to constantly measure and continuously improve performance in your contact centre.
It enables your organization to maximize everyone's contribution to success by promoting collaboration and holding everyone accountable for performance. It also gives agents a constant view of how they are faring in meeting their goals.
Performance management systems bring multiple data sources together to offer a view of performance that goes far beyond the basic statistics from your automatic call distribution (ACD) solution.
You can draw on information from CRM platforms and other business systems to get a holistic view of agent and team performance.
Such a solution will also give you the flexibility to tailor agent goals and key performance indicators (KPIs) to the objectives and metrics that matter to your business.
You can personalize your agents goals according to their role as well as according to attributes such as their seniority or experience level.
Removing the Guesswork
Dashboards and reports take the guesswork out of performance management for agents and supervisors alike.
They can get a transparent, real-time perspective on how well agents and teams are aligning with their KPIs and get alerts when they're not meeting their targets. Wallboards can be used to give agents real-time visualizations of their performance.
This level of transparency into performance at all organizational levels creates an environment where everyone is aware of and accountable for the results.
Agents benefit from knowing at all times whether they're hitting their metrics, rather than needing to wait for a supervisor to let them know they're missing their targets.
That means they can take corrective action, such as seeking training or additional support from their teams.
A full-featured performance management system will support agents in their quest for self-improvement with self-directed tasks, coaching sessions, training and interactive games that help them to rectify their weak points.
Gamification: The Secret to Motivating Contact Centre Agents and Bringing About Positive Behavioral Changes
The ideal solution will make performance management fun with integrated gamification features. Dynamic games can help your organization to motivate and reward the best behaviors and high performance—encouraging employees to exceed their KPIs in a manner that drives engagement and excitement. They turn high-performance behaviors into habits and keep agents inspired.
Games and challenges incentivize agents to hit goals and improve performance outside of the structures of performance appraisals.
They tap into an innate drive to compete, collaborate and play. In our experience, enterprises that implemented gamification have seen a 15% reduction in average handle time within three months and a 10% increase in customer satisfaction scores.
Performance management systems also support supervisors in elevating the performance of their teams. They have concise, actionable data that enables them to make faster and impactful decisions.
Supervisors can focus on coaching and high-value activities because they can be more efficient in monitoring performance.
Driving Engagement and Exceptional Customer Experiences
The right performance management solution offers your agents engaging, rewarding path to improving their performance, in turn leading to exceptional customer experiences and higher productivity.
This blog post has been re-published by kind permission of NICE – View the
Original Article
For more information about NICE - visit the
NICE Website