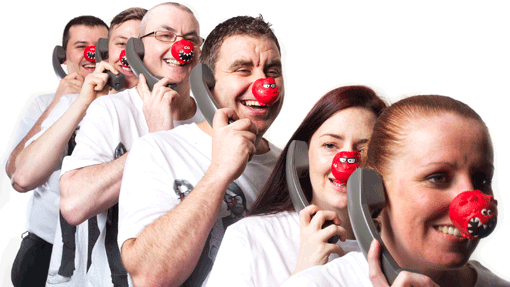 Here is a round-up of how the call and contact centres up and down the country got involved in this year's Comic Relief campaign.
£75,107,851 has been raised so far and the money is still rolling in…
Eckoh's Contact Centre takes over 1,800 calls for Comic Relief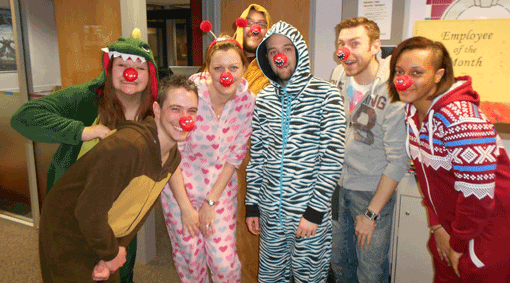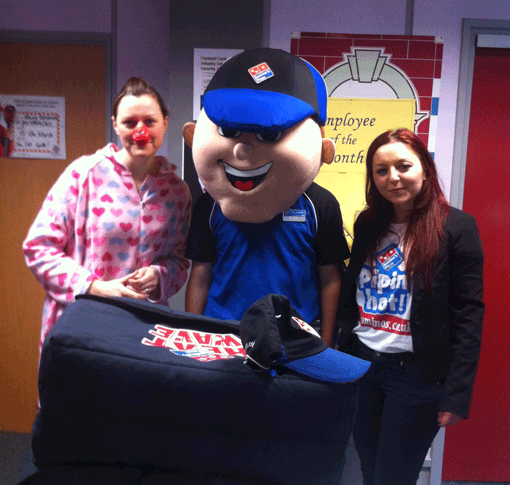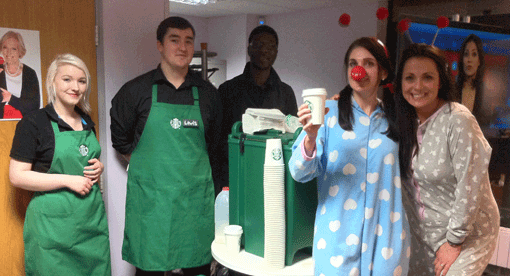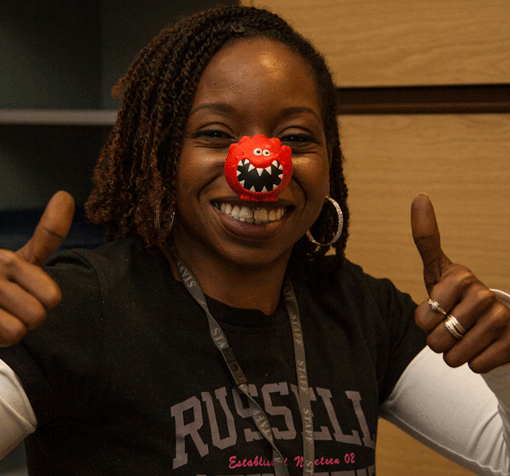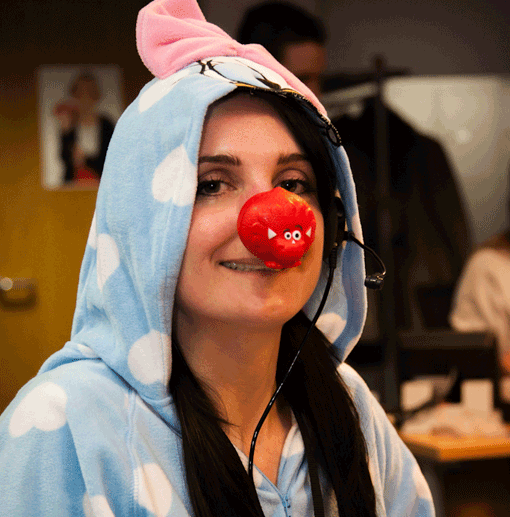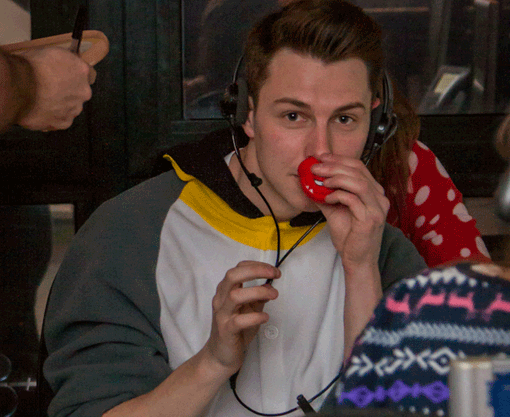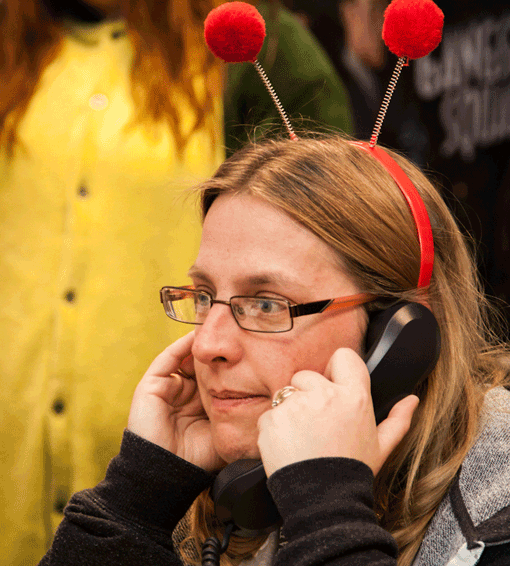 Last Friday 15th March 2013, 60 employees, friends and family members at Hemel Hempstead-based company Eckoh dressed in onesies and red noses to take calls for Comic Relief. Between 6pm and midnight, over 1800 calls had been taken.
"It was so much fun for a very worthy cause," said Victoria Norman, Eckoh's Contact Centre Manager. "This was the first time Eckoh had volunteered its contact centre for a national charity event and it was a tremendous success. As a team, we're all so proud to have participated in this year's Red Nose Day. It was heart-warming to see so many people enthusiastically giving up their spare time, taking to the phones and dressing 'funny for money'."
Local businesses were also on hand to keep the volunteers fuelled until midnight. Victoria said: "We received such amazing support from local retailers. Starbucks gave us coffee and tea all night, Dominoes came in with a big pile of pizzas and Red Bull gave us a sack load of energy drink cans."
---
Auto Windscreens takes calls for Comic Relief and raises over £1,000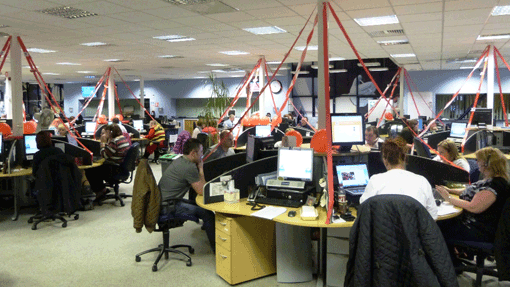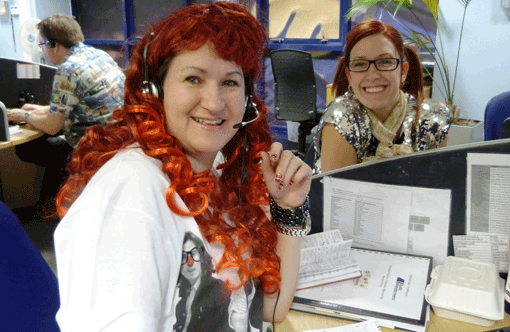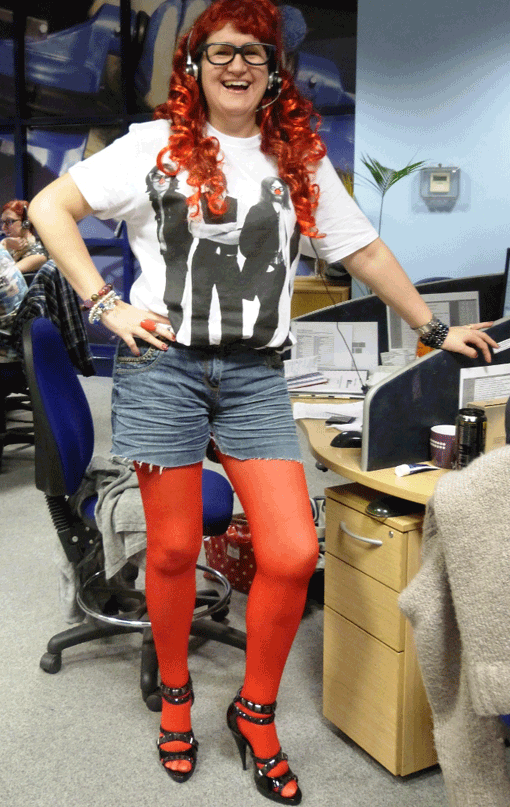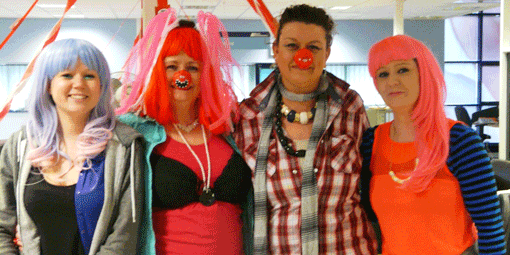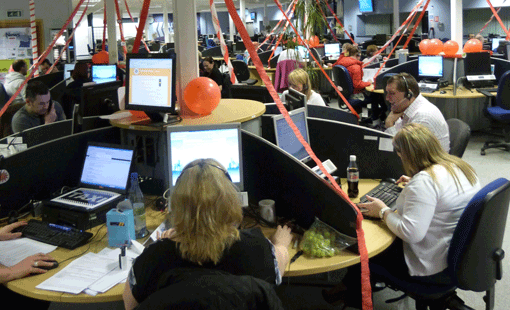 It was no ordinary day at Auto Windscreens in Chesterfield on Friday as the customer contact centre swapped windscreen repair calls for Red Nose Day donations.
Auto Windscreens' employees also raised over £1,000 for the cause through a gruelling English Channel rowathon, fun fancy dress, cakes sales and an auction. Donated auction items included signed boots from new F1 driver Max Chilton, Chesterfield Football Club tickets, a Topflight Autocentre MOT and meals at Casa Hotel, Twin Oaks Hotel and Sheffield's Double Tree Hilton Hotel.
Auto Windscreens was selected as an official Red Nose Day call centre back in February and answered over 1,400 calls from generous members of the public on the night, between 6pm and midnight. Over 60 employees volunteered to take donations and were joined by staff from neighbouring Zenith Insurance and vehicle repair company TCW Group.
Claire Church, Auto Windscreens' Contact Centre Manager, said: "We all had an absolutely fantastic time and I'm proud of everyone for their efforts and for creating such a fun-filled atmosphere. All our volunteers did a great job answering as many calls as possible."
---
Spark eCommerce Group Support Comic Relief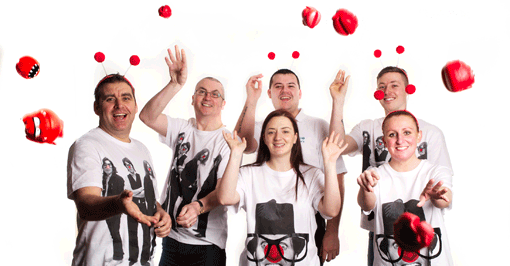 Spark eCommerce Group fielded calls during this year's Comic Relief telethon, taking donations from the public.
Dozens of Spark's employees gave up their free time to man the phones during the BBC spectacular, while the company also held its own themed events to raise money for the charity.
"Our participation in last year's Sport Relief was a massive success and great fun for everyone who was involved," said Peter Slee, Managing Director of the Spark eCommerce Group.
"And the fact we've been chosen as one of the contact centres to field calls for Comic Relief 2013 is proof of our capabilities when it comes to supporting large-scale events whilst at the same time maintaining the incredibly high standards we have in place here."
Published On: 20th Mar 2013 - Last modified: 22nd Mar 2017
Read more about - Archived Content
---