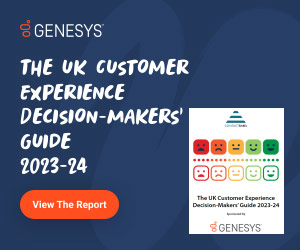 John Casey, an experienced resource planning expert, gives a presentation where he shares tips on workforce planning in the contact centre, in this new format of the Contact Centre Podcast.

In his presentation, John discusses the importance of understanding your shrinkage, building on your contact centre forecasts and experimenting with new planning ideas.
To listen to the podcast directly from this web page, just hit the play button below:
The Contact Centre Podcast – Episode 25:
Top Tips For Contact Centre Planning
This podcast was made possible by our sponsor, Genesys. We now have a new link to visit their website, instead of the link mentioned in the podcast to request a demo.
So, to find out more about Genesys, simply visit their website
If you would like to read the workforce planning article discussed in this podcast, follow the link: Workforce Planning: 20 Fundamental Rules
Podcast Time Stamps
1.10 – Planning in the New World
2:55 – Managing Shrinkage
6:12 – Our Top Planning Tips
8:34 – Forecasting Advice
11:34 – Forecast Value Added
13:40 – Combating Remote Working Problems
15:23 – New Shift Patterns