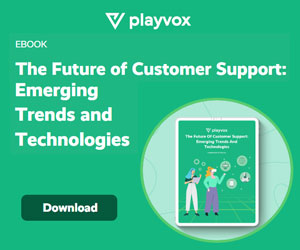 Robert Wint believes that analytics-based software can really help contact centres focus on improving their customer service. In this article, he explains how.
Data analytics software solutions have been available for more than 20 years. Originally developed to help financial traders hone in on important details in financial transactions, this software soon became an essential tool for many regulated transactions.
Today, analytics software is issued by many commercial enterprises to better evaluate their customer interactions and to help spot instances of poor practice or customer dissatisfaction. This is particularly important in today's contact centre because it enables the contact centre manager to get to the 'root cause' of the problem. By pinpointing examples of good and bad performance, it can assist agents in improving their performance and can provide insights into where the call centre – and the organisation – is getting it wrong, such as orders not being despatched on time or an advertising campaign that isn't hitting its target audience.
Analytics software is allied to call recording. So where calls – or other interactions, such as e-mail and video clips – come in to the contact centre and are recorded and stored, the analytics software works in tandem to 'analyse' the data or 'listen out' for certain keywords or phrases used in the conversation or the correspondence.
For instance, the system can analyse all of the data it collects to show the manager 'the bigger picture', such as how many calls were answered or how many calls were transferred. However, it can also drill down further to the actual calls to  analyse what really went on and what lies at the heart of the problem. So, where you know that 20% more calls were  transferred than usual yesterday, further analysis that will reveal why this was the case. By using analytical tools, such as data analytics or speech categorisation tools, calls that include phrases or a combination or phrases like 'close my account' or 'speak to your manager' can be flagged and analysed.
Get me the manager…
We all know that making customers feel important goes a long way to maintaining their loyalty. Call recording provides a 'two way street' whereby disputes can be easily resolved because there's direct evidence of what was said/promised.
Analytics goes that one step furtherby helping organisations nip problems in the bud. For instance, if an agent 'flags' a call to a supervisor because a customer is very angry, it's a chance for the organisation to learn where it went wrong and to rectify its mistakes before it's too late. This can be done in real time, so there's also the option for the supervisor to coach the agent through a difficult call.
Evaluating agents objectively can help them feel more motivated and give them goals to work to. And we know for a fact that motivated agents are much more likely to provide better customer service.
The tool is proving invaluable to contact centre managers, too. Faced with the constant pressure of making sure that the phones are being answered and that there are sufficient staff to cover each day, contact centre managers also have to prove to the rest of the organisation that the contact centre is adding value. But how can you corroborate this?
For many, the 'volumes of calls handled' metric just doesn't make any sense. While it shows how many calls were  answered in a given space of time, it doesn't give any insight into how well the calls were answered. Therefore, if call volumes increase or decrease dramatically, what does this mean? Even if it shows that your product is more or less popular, it doesn't tell you why. Maybe it shows that your product is being advertised or marketed in the wrong way and has nothing to do with the contact centre at all.
Analytics software gets straight to the heart of why something is happening, not just the fact that it is happening. It allows you to change trends or patterns that are affecting the business, and does this by showing that thousands of customers are not getting the information they need or that some processes are upsetting customers or slowing down the system unnecessarily.
Once you start to drill down into calls, you start to see patterns emerge. Here's an example. A company investigated the high number of call-backs it received post-sales, only to find that a despatch backlog was making customers call again to see what had happened to their order. Simple tweaks to the order process resolved the problem overnight, leading to a drop in complaints and call-backs related to orders.
And that's not the end of it. Contact centre mangers can also use analytics to evaluate weaknesses or strengths in agent performance, and analytics makes this simple and less laborious than a manual system.
Out of all the many thousands of calls received every day, how does a call centre manager know which calls to watch out for? Analytics software can be configured to deliver the information in easy-to-read formats and focus attention on the most important key performance indicator (KPI) graphically or via meaningful data, such as the fact that 1,000 calls mentioned a particular phrase or series of words, or a particular 'trend' increased or decreased during the course of the day. I tend to think of this as like trying to place a glass underneath a waterfall – you are only after some of the information, you don't want to be drowned in data.
For instance, if the contact centre is being inundated with questions about a new product and then decides to change the script so that customers are getting more information about the product, it can quickly gauge whether this additional information is providing any further value to customers by analysing, say, whether the first call resolution ratio has improved.
The importance of evaluation
Agent evaluation is key to improving the quality of customer service in contact centres.
Recording calls starts by capturing all the information. After this, scoring how agents handle calls improves quality  standards and coaches agents so that they understand what performance levels are required. Analysis is the third part of the equation, because it's here that an 'overview' of everyone's performance can be gauged and extra help or coaching can be delivered, as required.
Some contact centres get their agents to 'self-score' their own performance. This is then matched against their supervisor's 'scorecard' and the differences in scores can be used as part of supervision. In other organisations, supervisors evaluate performance – often a random number of interactions as part of the ongoing performance monitoring f each agent.
While constant monitoring can sound daunting, many agents like the fact that this type of evaluation is more objective than, say, a supervisor's opinion. Many also enjoy the reassurance they get from knowing that exceptional customer service will not go unnoticed. Nearly always, this type of evaluation links in to performance-related pay and bonuses, so there really is a reward for their hard work and effort.
It's worth remembering, too, that analytics has a major part to play in bringing knowledge and information to people outside of the contact centre.
The benefits of this software are ongoing and far-reaching. As contact centres wake up to the real value of their customers, they are also waking up to how analytics can help to keep the customer on board. After all, it's much more expensive to go out and get new customers, so looking after the ones you've already got makes a lot of financial sense.
---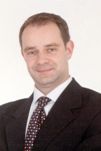 Robert Wint is marketing director EMEA at technology provider Verint Systems
Tel: +44 1932 839500
Website: www.verintsystems.com