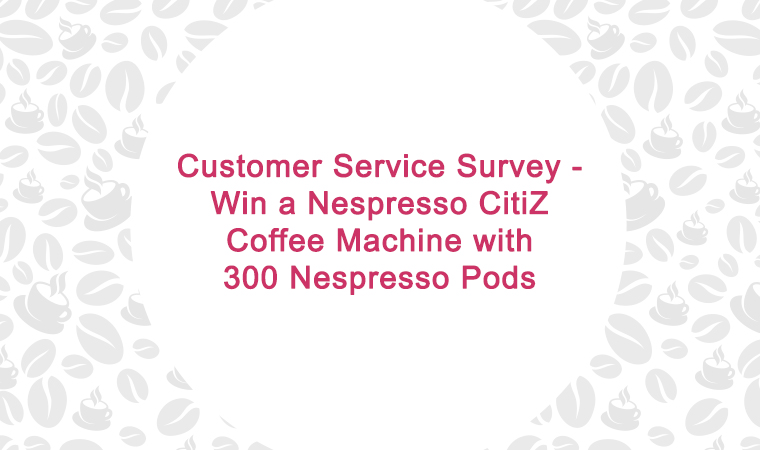 This was a chance to enter our annual customer service survey, but it is now closed and unfortunately the survey can no longer be accessed.
Thanks to those who filled-in the survey before the deadline and have helped us gather some ground-breaking new research.
This research will help to unveil information that could be of great use to those in the contact centre industry.
Also, this year a great prize was given out, which will be handed to one of our lucky participants.
A Nespresso CitiZ & Milk Coffee machine was up for grabs, with the winner also taking home 300 luxury coffee pods.
What Will Happen to the Survey Results Now?
The results will be analysed and showcased in a final report that is set to be published on Tuesday 7th November 2017.
The final report will capture a snapshot view of the contact centre industry in 2017, as witnessed by the 380+ current contact centre professionals who took part.
The report will include information that we have gathered on the following topics:
Speech Analytics / Interaction Analytics
Cloud
Omnichannel / Multichannel
Workforce Management and Workforce Optimisation
The Customer Journey
Contact Centre Headsets
This 2017 survey was sponsored by CallMiner, Serenova, Genesys, NICE, Sabio and Plantronics.
---